1015 The Hawk celebrates the season with a variety of Holiday Programming.
Spirit of the Holidays:  November 19th – December 14th, 8:40am Monday-Friday. As you are getting the decorations ready and thinking about your Christmas To-Do lists, take a few moments for some Holiday Themed Tips to make the season even more special.
The Gift of Christmas:  November 26th – December 23rd, 9am Monday-Saturday.  A full hour of Christmas Joy, complete with touching stories, jolly tunes and a dash of holiday humor.  Don't miss the entire Gift of Christmas series airing on Christmas Day beginning at 2pm.
The Santa Show: December 3rd – 22nd, 6pm, Monday – Saturday.  Santa Clause is coming to town, and he's stopping at 1015 The Hawk to read your letters!  You can get them to Santa's Mailbox by visiting Shoppers Drug Mart in Port Hawkesbury or Antigonish. Email: 1015thehawk@1015thehawk.com or Mail to 609 Church Street, Suite 201, Port Hawkesbury, NS B9A 2X4
Christmas in Nova Scotia: December 3rd – 21st, 11:40am, Monday – Friday. Travel back in time to Christmas' past to hear how generations before us celebrated the Holidays and some of the interesting events that took place.
Canadian Christmas Traditions: December 3rd – 21st, 3:40pm, Monday – Friday.  Does your family have special Christmas traditions? And have you ever wondered where some of those traditions began?  We take a look with Canadian Christmas Traditions.
December 21st Special Programming:  As we head into the final weekend before Christmas, we will share an hour of Christmas Music, from 4-5pm.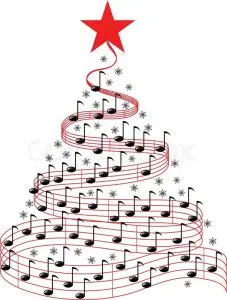 East Coast Rising Christmas Specials
During East Coast Rising on December 23rd, we amp up the Jolly with 3 hours of Christmas Tunes by some of the East Coast's finest entertainers.
East Coast Christmas: 9am
Ceilidh Trail Christmas: 10am
Christmas with The Barras: 10:30am
East Coast Countdown Christmas: 11am