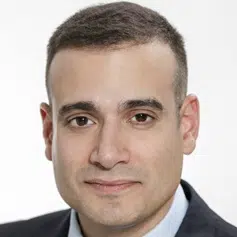 The province's education minister says changes to the board structure are coming quickly; they're looking at the end of March.
Zach Churchill, Minister of Education and Early Childhood Development has been in the area to meet with board members and staff.
He says regional offices will still be in place and there will be school advisory council representatives from every school.
Churchill tells The Hawk jobs are going to be affected.
"This is impacting the jobs of the elected board members," he says. "In the central offices however, there will not be layoffs; there will be changing of job descriptions and redeployment of resources back into the classroom to better support the needs of our kids and our teachers in our schools."
Churchill says they've heard mixed feedback from the report by Dr. Avis Glaze- they've had difficult conversations with teachers, principals, community members and parents.
He says there will be time for thoughtful and cautious implementation of the recommendations.
Churchill says it's not an easy time for board members.
"Board members are hurt," he says. "This isn't a commentary on them or their work; this is a commentary that Dr. Glaze has given us on the system itself and how the system has failed all the players within it to a certain extent."
Churchill says he knows there's disagreement and fear, but he doesn't believe illegal strike action by teachers would be in the best interests of students.
He says they believe change within the education system is necessary.
"Status quo is not producing the best result for our front line teachers and principals," he says. "It's not producing the best results for our students."
Churchill says we've consistently performed at or below the national average.