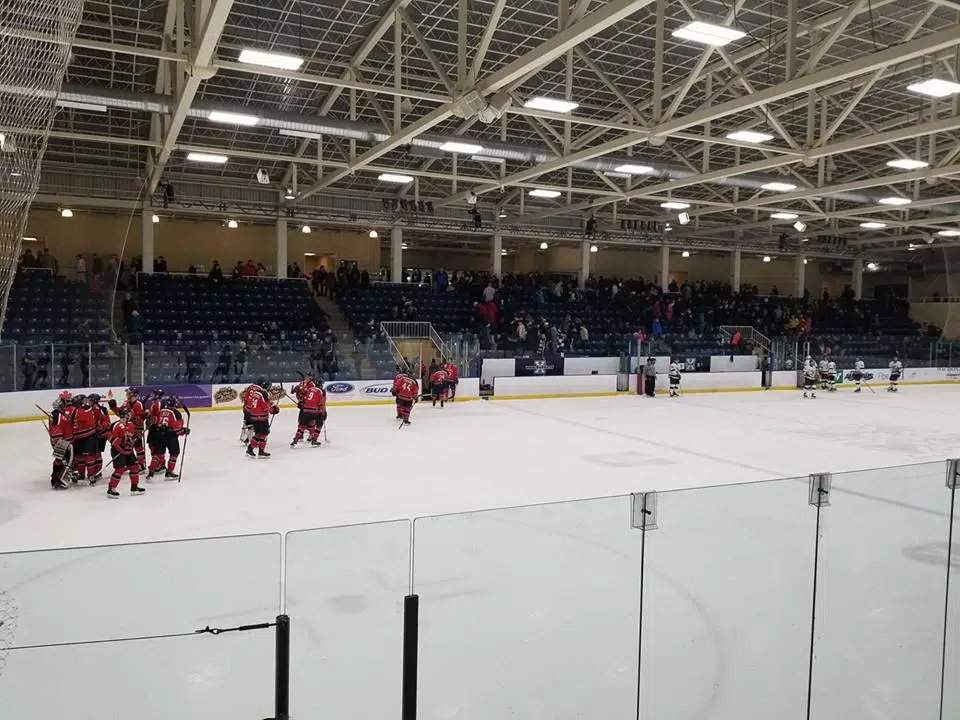 The Acadia Axemen have drawn first blood in their AUS semi-final against the StFX X-Men.
Acadia doubled StFX 4-2 in the opening game of the best-of-five, conference semi-final at the Keating Centre in Antigonish Thursday night.
After the game, Brad Peddle, the head coach of the X-Men, told The Hawk they had some rust after their bye through the first round of the AUS playoffs.
"Having 10 days off, I thought it showed in the first (period), and I thought our second (period) we started to come," he said. "Of course, we gave up two late goals in the second and they got some momentum there."
The teams are right back at it, with game two in Antigonish Friday night.
The series shifts to Wolfville for game three Sunday night.