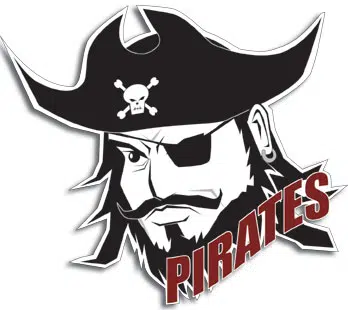 The Strait Pirates are facing elimination as they meet the Miners in Membertou in the Nova Scotia Junior Hockey League playoffs.
The Miners have won the first three games in the best-of-seven, Sid Rowe Division semi-final series, including game three in Port Hawkesbury Friday night.
Taylor Lambke, the Pirates' head coach, tells The Hawk they'll need a better effort than the last time they were in Membertou.
"They like to play with a lot of energy and a lot of intensity on home ice, as do we, but I think (in game two), I don't think we weren't ready to play, but I think they definitely were ready to play," he says. "They brought the energy, they brought the intensity and they got a lead on this, and when you're trailing and trying to come back, it's really difficult."
Game time is 7:30 p.m.
The Pirates need to win to stave off elimination and force a game five in Membertou Tuesday night.