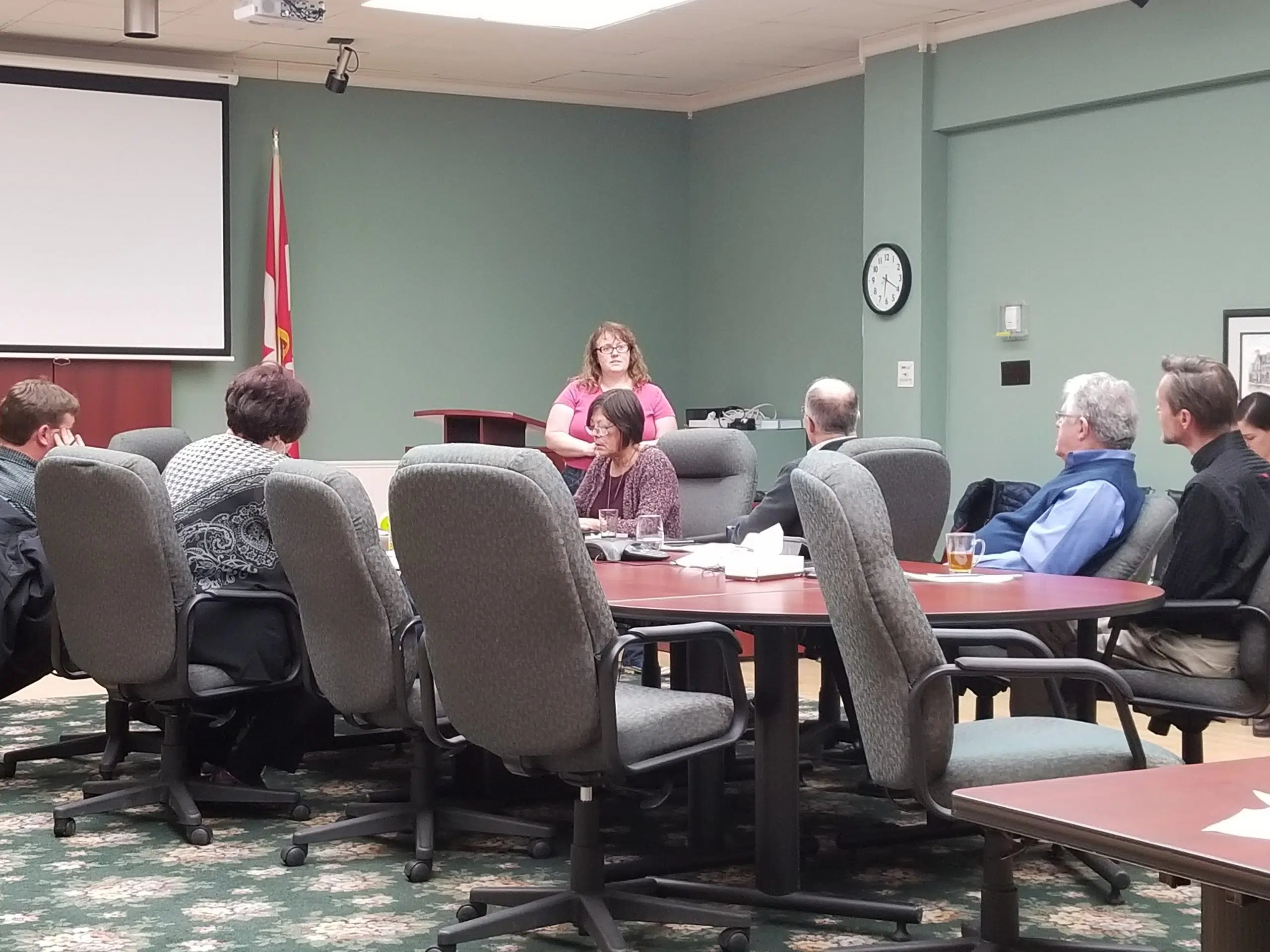 Officials in the Town of Antigonish say they're still in the process of determining how much the clean-up bill from flooding will be.
Several areas of the town flooded after heavy rain combined with melting snow in early February; one particularly hard-hit area was the Creighton Lane parking lot behind the 5-to-$1 store.
After February's regular town council meeting Monday night, Jeff Lawrence, the town's chief administrative officer, said insurance claims are still being worked out.
Lawrence said they're still working on a final price tag on their end.
"Other costs to the town, which we're still in the process of tallying, would include contracting with equipment to remove the ice, and they will all end up in winter snow removal budget," he said. "We're lucky this year, we haven't had to clear the snow off Main St. once- that's normally a $7,000-$10,000 hit every time we do it."
Councillors also heard a presentation from Christine Briand, a town business owner upset with communication, at Monday night's meeting.
Lawrence said they've learned, and they will adapt.
"It wasn't perfect, but given the situation and the scenario, we acted as best we could," he said. "I can understand the lady's frustrations- it was sort of a live-action process."
Lawrence said any calls will be moved from the town's on-call public works employee to a more senior town official when there's an incident of this magnitude in the future.