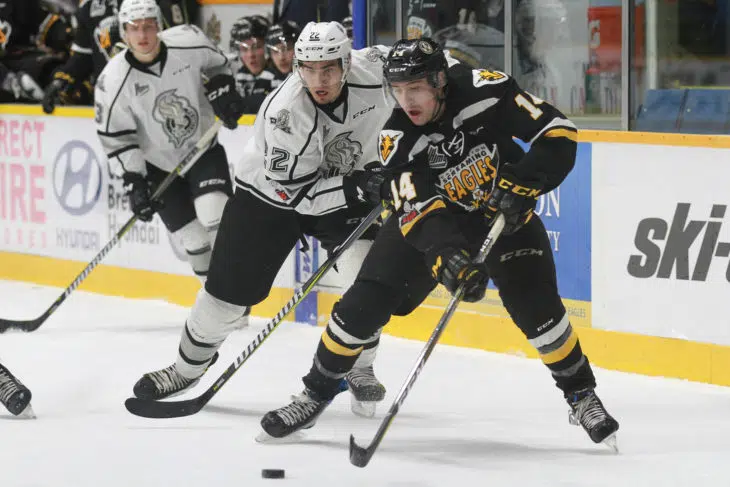 Cape Breton Screaming Eagles – 6
Gatineau Olympiques – 5 (SO)
Cape Breton goals: Mathias Laferrière (2), Kyle McGrath, Egor Sokolov, Tyler Hylland
St. Andrews' Declan Smith had an assist for Cape Breton.
The Screaming Eagles (27-26-8), who snapped a four-game losing streak, trailed 4-0 in the first, came back to tie in the second, and tied it again when Gatineau took another lead in the third; they're 12th in the 18-team league with 62 points, five points behind Sherbrooke for 11th, and three points ahead of 13th-place Baie-Comeau.
The season series ends tied 1-1.
Photo credit: Cape Breton Screaming Eagles (www.CapeBretonEagles.com)