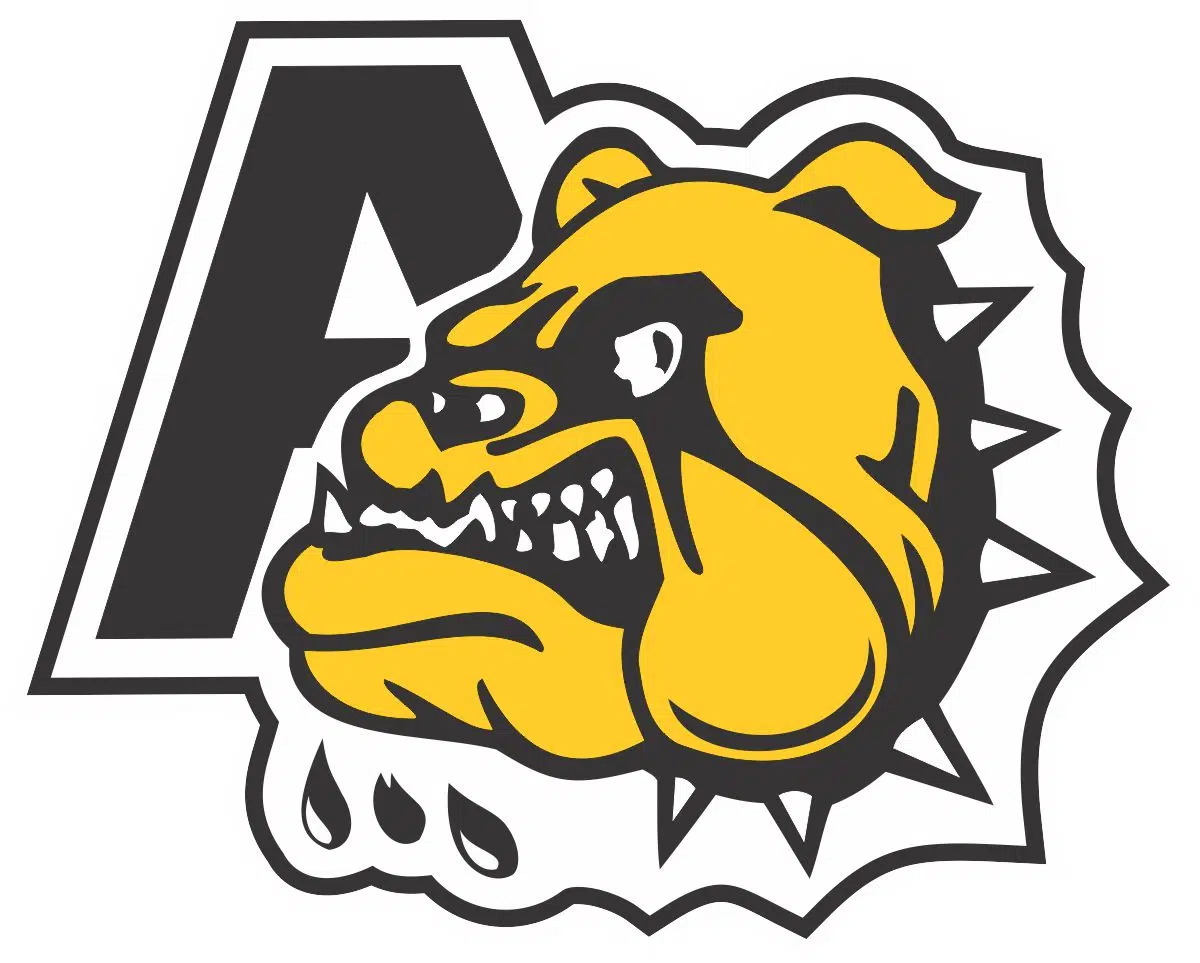 The Antigonish Bulldogs will try again to finish off the Pictou Co. Scotians in the Nova Scotia Junior Hockey League playoffs.
The Bulldogs won the first three games of the best-of-seven, Sid Rowe Division semi-final; the Scotians stayed alive with wins in games four and five.
Dave Synishin, Antigonish's head coach, tells The Hawk they need to do a better job if and when they get ahead.
"We've had two-goal leads and three-goal leads- they're an opportunistic team that is very good up front, very intelligent offensively," he says. "We've got to learn, if we're up by a couple or regardless of the score, you've got to really play even harder then."
Puck drop at the Antigonish Arena is 7:30 p.m.
The Bulldogs advance to the Sid Rowe Division final against the Miners with a win, while a Scotians' win sends the series back to Trenton for a seventh and deciding game Sunday night.