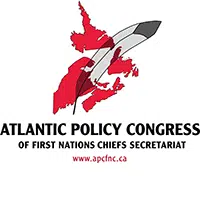 Officials with the Atlantic Policy Congress of First Nations Chiefs Secretariat say they're very pleased clean and water have been identified in the federal budget, and there is money to deal with boil orders across the country.
John Paul, the group's executive director, says it will benefit members of First Nations communities in the Atlantic region, many of whom don't have access to clean water.
He says budgets are straightforward- they're announced, then you have to wait to find out how that money will be dispersed.
Paul tells The Hawk they hope the commitment will help moving forward.
"(It) hopefully lays a path for us to gain greater control over water and jurisdiction over providing safe water to our citizens and communities."
Paul says they want safe water 25-to-50 years in the future as well.
He says they want to collaborate and work toward a solution.
"From our perspective, it's getting all our communities to work together on this common vision to provide safe drinking water for and by Indigenous people for the foreseeable future," he says. "It's not just about fixing the problem today."
Paul says band members in Potlotek have been working to make sure they'll execute a capital plan and process to provide safe drinking water.
He says they hope to be working on executing a structure of an Atlantic First Nations Water Authority in the 2018-19 fiscal year.