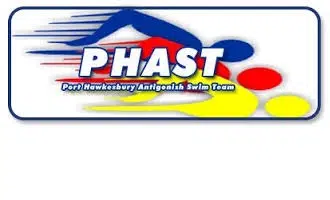 Members of the Port Hawkesbury-Antigonish Swim Team are taking part in the David Fry Senior Provincial Meet in Halifax.
The competition, which got underway Thursday and runs through Sunday, includes 19 teams from the Atlantic region.
Three of the eight PHAST swimmers finished eighth after finals- Malcolm Cameron in the 200m breaststroke, Josh Elsworth in the 100m backstroke and Abby Poffenroth in the 200m breaststroke.