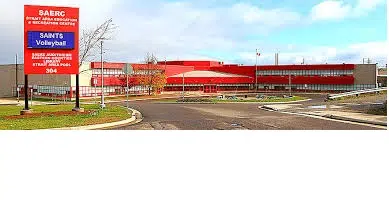 Officials at a school in the Quad Counties say alleged threats have been made against their students.
SAERC reps say they reported the incident to RCMP and officials with the Strait Regional School Board.
In an email to parents and guardians, they say Thursday's alleged threats were made by one of their students toward other students at the school; the email doesn't indicate the nature of the threats.
Rob Allen, the school's principal, says all students directly involved and their parents and guardians were notified.
Allen says the incident is being taken very seriously by school and school board officials and police.
RCMP Cpl. Jennifer Clarke tells The Hawk they consider it a "non-event."