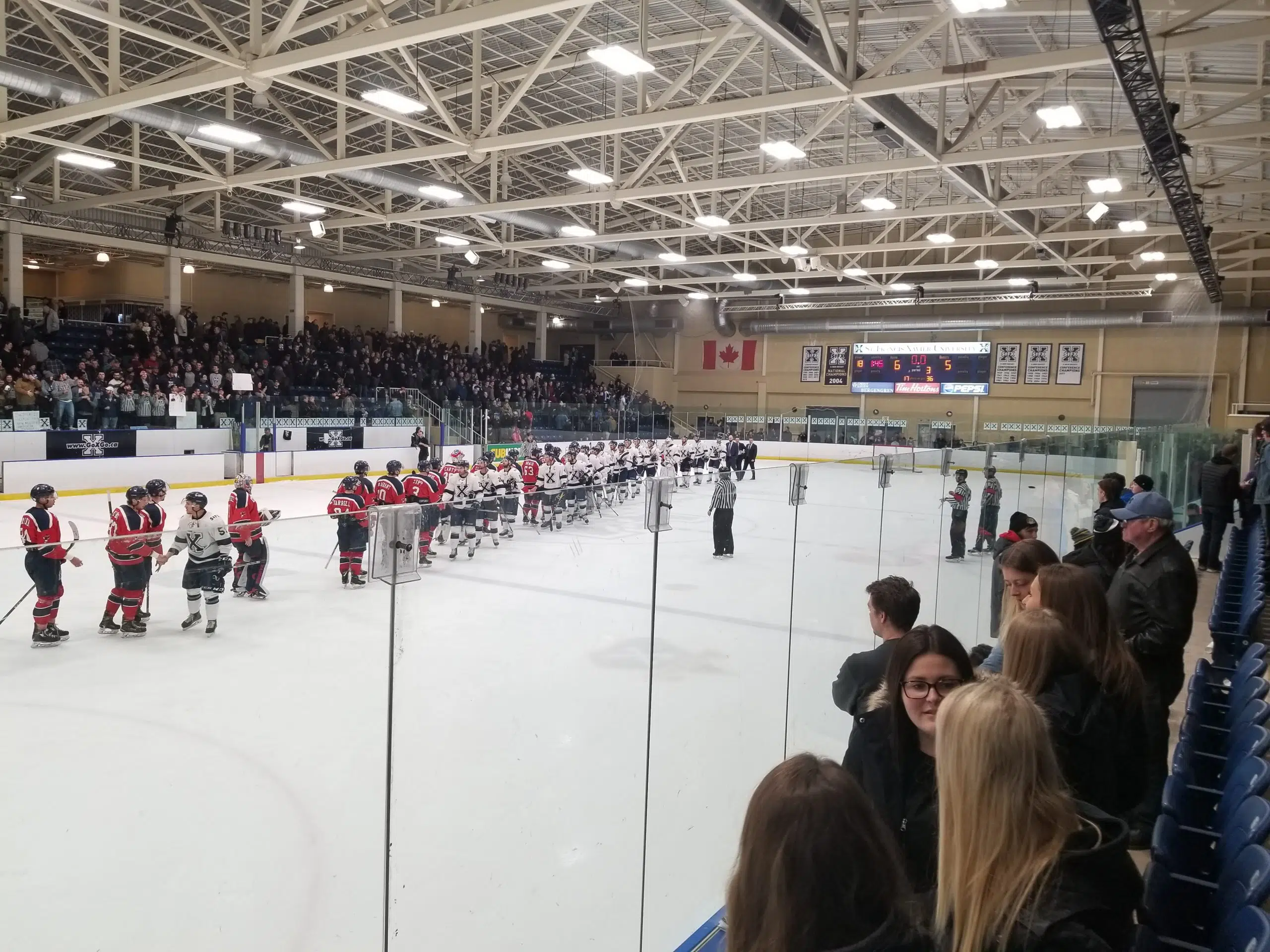 The StFX men's hockey team will have a chance to defend their AUS title again.
The X-Men built a 5-0 first-period lead, then held on for a wild 6-5 win against the Acadia Axemen in the fifth and deciding game of their conference semi-final at a sold-out Keating Centre in Antigonish Thursday night.
Kristoff Kontos scored twice for StFX, while Jagger Dirk, Adam Stevens, Nathan Pancel and Michael Clarke had the other goals; Chase Marchand made 33 saves in the win.
After the game, Brad Peddle, the head coach of StFX, told The Hawk sometimes you just have to find a way to win.
"It's a good thing we had a good first period, that's for sure, but obviously, (there were) a lot of things in the second period we didn't like- we let up, giving them momentum, and then we had a hard time getting it back," he said. "Third period when we scored to make it 6-3 I thought we gained the momentum back we needed, but again, credit to them, they got a shorthanded goal and there was life there again."
The X-Men, the two-time defending AUS champions, advance to face UNB in the conference final; game one is in Fredericton Monday night.
The winner of that game will have a chance to claim the conference title when the series shifts to Antigonish for game two Wednesday night.
StFX also clinches a spot in the University Cup, the men's hockey national championship, in Fredericton March 15-18.