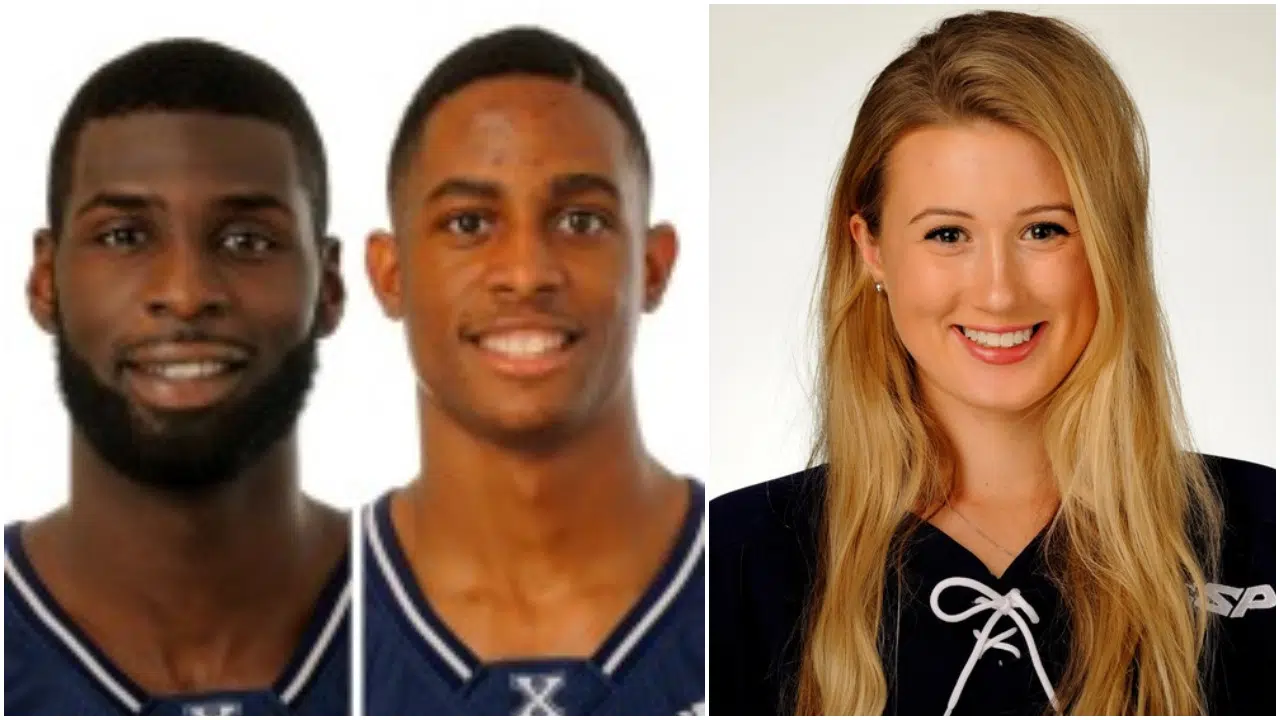 A pair of X-Men basketball players and an X-Women hockey player have earned the latest StFX athlete of the week honours.
Basketball point guard Davonte Provo and forward, Kevin Bercy, are co-winners in the male category.
Both players were named tournament all-stars at the AUS championship in Halifax this past weekend.
Provo had 18 points, 6 rebounds, 7 assists and 3 steals in Sunday's championship loss to UNB; Bercy had a team-high 33 points, 12 rebounds, 2 assists and a steal.
Hockey forward Kate Gotaas has earned the female award.
She scored both StFX goals in a 4-2 game one AUS final loss to SMU Friday; she assisted on the game-winner in Sunday's 2-1 game two overtime victory.
Photo credit: StFX Athletics Department