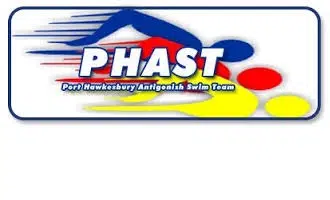 Members of the Port Hawkesbury-Antigonish Swim Team took part in the David Fry Senior Provincial Meet in Halifax.
The competition, which got underway Thursday and wrapped up Sunday, included 19 teams from the Atlantic region.
Malcolm Cameron swam to a bronze medal in the 50m breaststroke, and also set three new team records.
Abby Poffenroth won silver in the 50m breaststroke and set two new team records, qualifying for April's Eastern Division Championships, which gives her the chance to advance to nationals.
PHAST swimmers will compete at the New Brunswick Open Long Course Championship in late March.