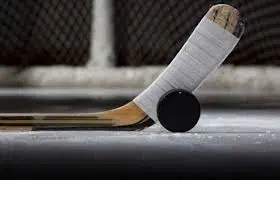 The StFX women's hockey team hosts the Saint Mary's Huskies in the third and deciding game of their best-of-three conference final.
The Huskies, the two-time defending AUS champions, won the opening game in Antigonish Friday night; the X-Women, going for their first conference title since 2015 and their 11th overall, stayed alive with an overtime win in Halifax Sunday night.
Puck drop at the Keating Centre in Antigonish is 7 p.m.
Both teams have already clinched a spot in the U Sports Championship in London, Ont. March 15-18.
The second round of the Cape Breton West High School Hockey League playoffs kick off when the Cape Breton Highlands Academy/NDA Huskies host the Eskasoni Warriors in the opening game of their best-of-three semi-final series.
The Huskies (12-7-1), who had a bye through the first round of the playoffs, finished the regular season second in the six-team league with 36 points; the Warriors (9-11-0), who beat Inverness/Baddeck Academy in a two-game first-round series to advance, were fifth with 25 points.
CBHA/NDA won three of the four games in the season series between the teams.
Puck drop at the Cabot Trail Arena in Cheticamp is 7:30 p.m.
The series shifts to Eskasoni for game two Wednesday night; the other semi-final between Dalbrae and Richmond Academy opens in Port Hood Wednesday night.
The winners square off in the best-of-three league final after March Break.
Two former Cape Breton West Islander goaltenders will be in the line-up when Antigonish's Blade Mann-Dixon and the Halifax Mooseheads visit River Denys' Colten Ellis and the Rimouski Oceanic in the Quebec Major Junior Hockey League.
The Mooseheads (40-16-7), with one win in their last four games, are tied with the Oceanic (40-15-7) and Acadie-Bathurst for second in the 18-team league with 87 points, eight points behind Blainville-Boisbriand for top spot, and four points ahead of fifth-place Drummondville.
It's the second and final regular season game between the teams; Halifax edged Rimouski 6-5 in overtime at home in February.
Game time is 8:30 p.m.