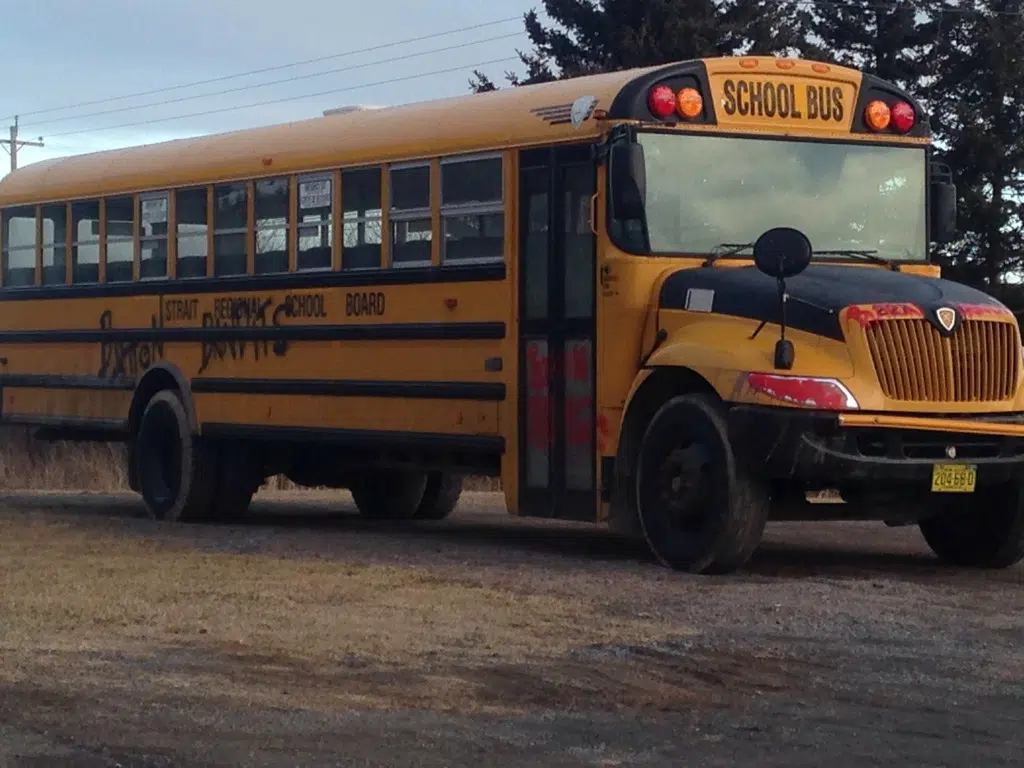 A community in Antigonish Co. has been hit with racist graffiti.
RCMP say vandals targeted the outside of East Antigonish Education Centre/Academy between 8 p.m. and 9 p.m. Monday night.
Police say words painted on the building are both racially and culturally insensitive.
They say Antigonish District RCMP is investigating and they have video evidence.
A bus was also targeted.
Strait Regional School Board officials say the graffiti has been removed, or in instances where it can't be removed, covered up for the interim.
Indigenous students at the school are being dismissed at 11 a.m. Tuesday; support services are in place.
You're asked to contact RCMP with any information.
(Edited image)