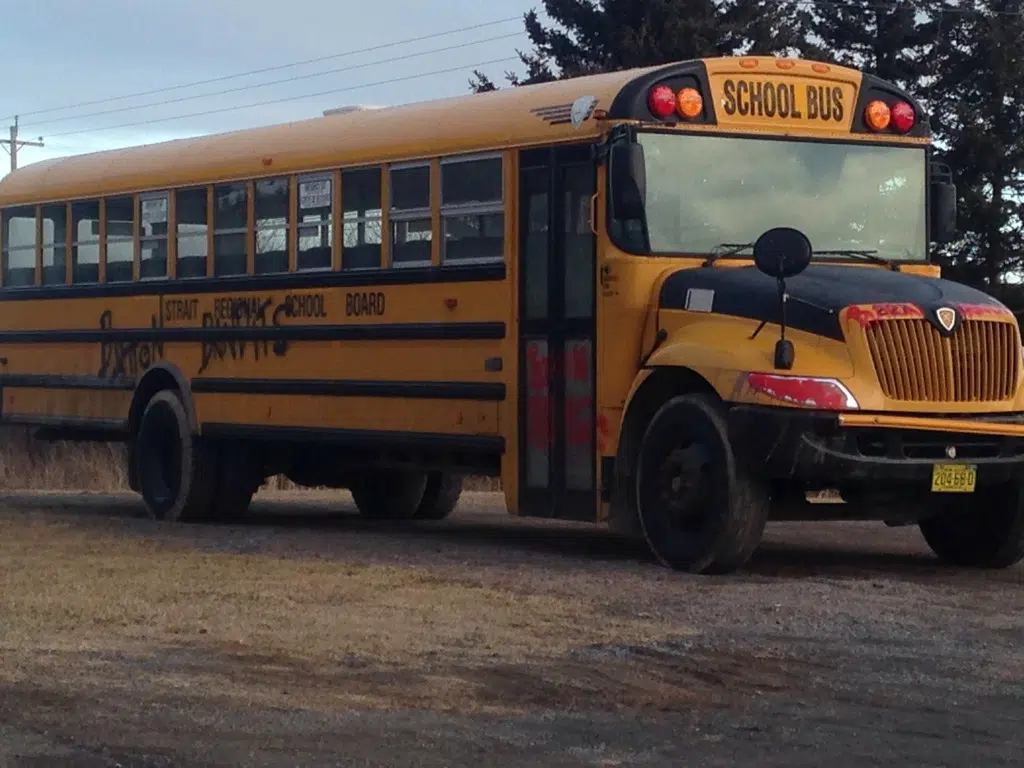 The chief of the Paq'tnkek First Nation in Antigonish Co. says he's depressed and upset by racist graffiti.
Paul Prosper says a number of students from their community attend East Antigonish Education Centre/Academy in Monastery; the building and a school bus were among the targets of vandalism Monday night.
You can read the original story here.
He says unfortunately, racism is something the Mi'kmaq people have learned to deal with, and it's a present-day issue.
Prosper tells The Hawk it's a battle they'll embrace.
"What I see is strong, resilient and proud Mi'kmaq youth within our community," he says. "This is an unfortunate incident, but it is, by no means, going to stop our youth from growing and exploring and pursuing their dreams to their fullest."
Prosper says they'll continue to educate students and members of the general public about the nature of the concerns, and work together to resolve them.
Rose Paul, the director of land and economic development in Paq'tnkek, says they don't want spirits broken as the result of members of the First Nations and African Nova Scotian communities being targeted by racism.
She says Indigenous people have faced racism for many, many years.
Paul says they hope a lesson can be learned as a result of this incident.
"Our belief is that people aren't born racist- we are raised racist," she says. "We would hope they know we're standing up to racism, and this will make the racist perpetrator maybe think twice about their actions."
Paul says it was a hate crime that was cowardly, uneducated, and maybe a jealous act by those responsible.
Owen McCarron, the warden of Antigonish Co., says they're not letting an isolated incident define the community, or get in the way of their working relationship with their Paq'tnkek counterparts.
McCarron says the act is not reflective of the county.
"I would say it's a small fraction of a community that chooses to do these types of things," he says. "When you see graffiti with racial slurs, it's unacceptable, in Antigonish Co. or anywhere- obviously we're upset by the actions of a few."
The superintendent of the Strait Regional School Board says this doesn't reflect the values and beliefs of board members.
Ford Rice says the graffiti was removed or, if that wasn't possible, covered up after RCMP investigated.
Rice tells The Hawk they have a strong commitment to equity, diversity and inclusivity.
"It's extremely disheartening- we want to make sure that when students come to school, it's a safe and inclusive learning environment for all students," he says. "We are certainly committed to- and value- each and every student in the Strait Regional School Board."
Police say you're asked to come forward if you have any information; you can contact the Antigonish RCMP detachment or Crime Stoppers.