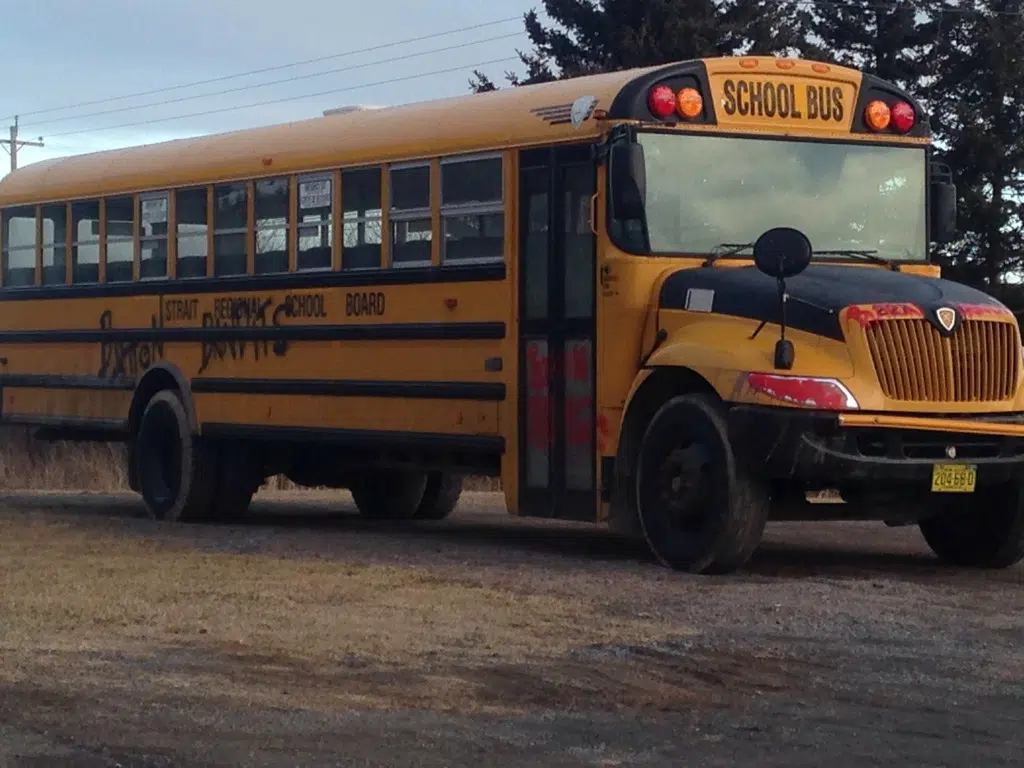 RCMP say they're treating racist graffiti and alleged threats in Antigonish Co. as separate investigations.
East Antigonish Education Centre/Academy was one of the targets of racist graffiti Monday night; police said the graffiti was racially and culturally insensitive, and included disrespectful comments towards Indigenous people and the African Nova Scotian community.
RCMP say they've been working with Strait Regional School Board officials, who closed the school Wednesday, as police are investigating alleged threats aimed at the school community.
Police say the two incidents have significant impact on the students and community members.
They say investigators will look to see if there's any correlation between the two incidents, but as of now, they're being investigated individually.
Police say they're also investigating graffiti on an apartment complex in the Antigonish area, on Arbor Dr., as a mischief complaint; they say that was reported Tuesday night.
RCMP are asking you to come forward if you have any information on any of these matters.