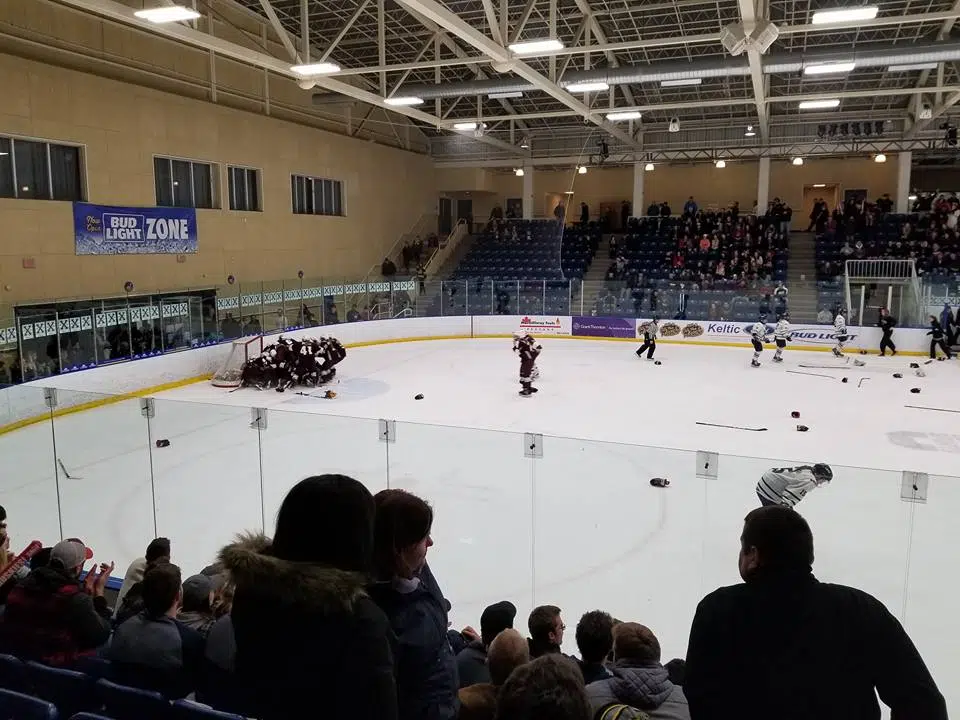 The StFX women's hockey team has come up just short of their first AUS title since 2015.
The Saint Mary's Huskies slipped by the host StFX X-Women 1-0 in the third and deciding game of the best-of-three conference final at the Keating Centre in Antigonish Tuesday night.
The Huskies scored the only goal of the game with 6:01 left in the second period.
After the game, Ben Berthiaume, the head coach of the X-Women, told The Hawk they won't hang their heads.
"It was a good game right through- I think we battled hard with them, (but) we didn't get the bounces that we wanted," he said. "We had lots of opportunities, but the puck wasn't bouncing in for us, and they got kind of a lucky one- that's kind of the way it goes sometimes."
It was the third straight AUS title for Saint Mary's.
Both teams advance to the U Sports Women's Hockey Championship in London, Ont. March 15-18.