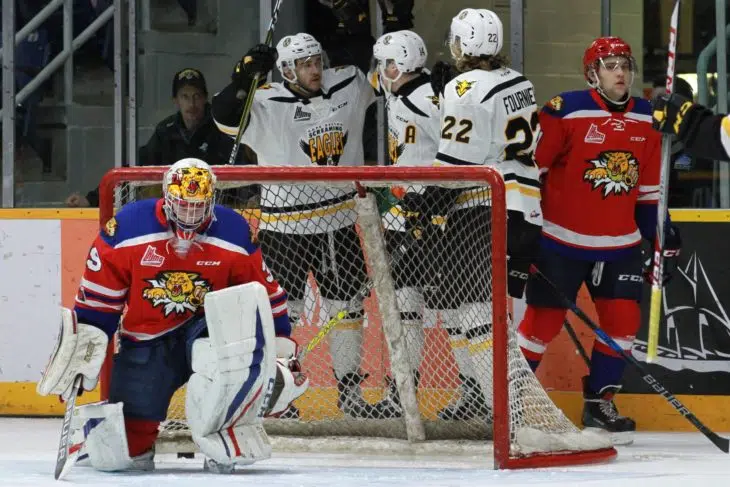 Cape Breton Screaming Eagles – 4
Moncton Wildcats – 2
Cape Breton goals: Peyton Hoyt, Jordan Ty Fournier, Mathias Laferrière, Isiah Campbell
St. Andrews' Declan Smith had two assists for Cape Breton, and was named the game's third star; Pleasant Valley's Jacob Hudson and Antigonish's Jake Stewart were in the Moncton line-up.
The Screaming Eagles (29-27-7), who have won three of their last four, are 12th in the 18-team league with 65 points, six points behind Gatineau for 11th, and two points ahead of 13th-place Baie-Comeau.
Cape Breton leads the season series 6-2.
Photo credit: Cape Breton Screaming Eagles (www.CapeBretonEagles.com)