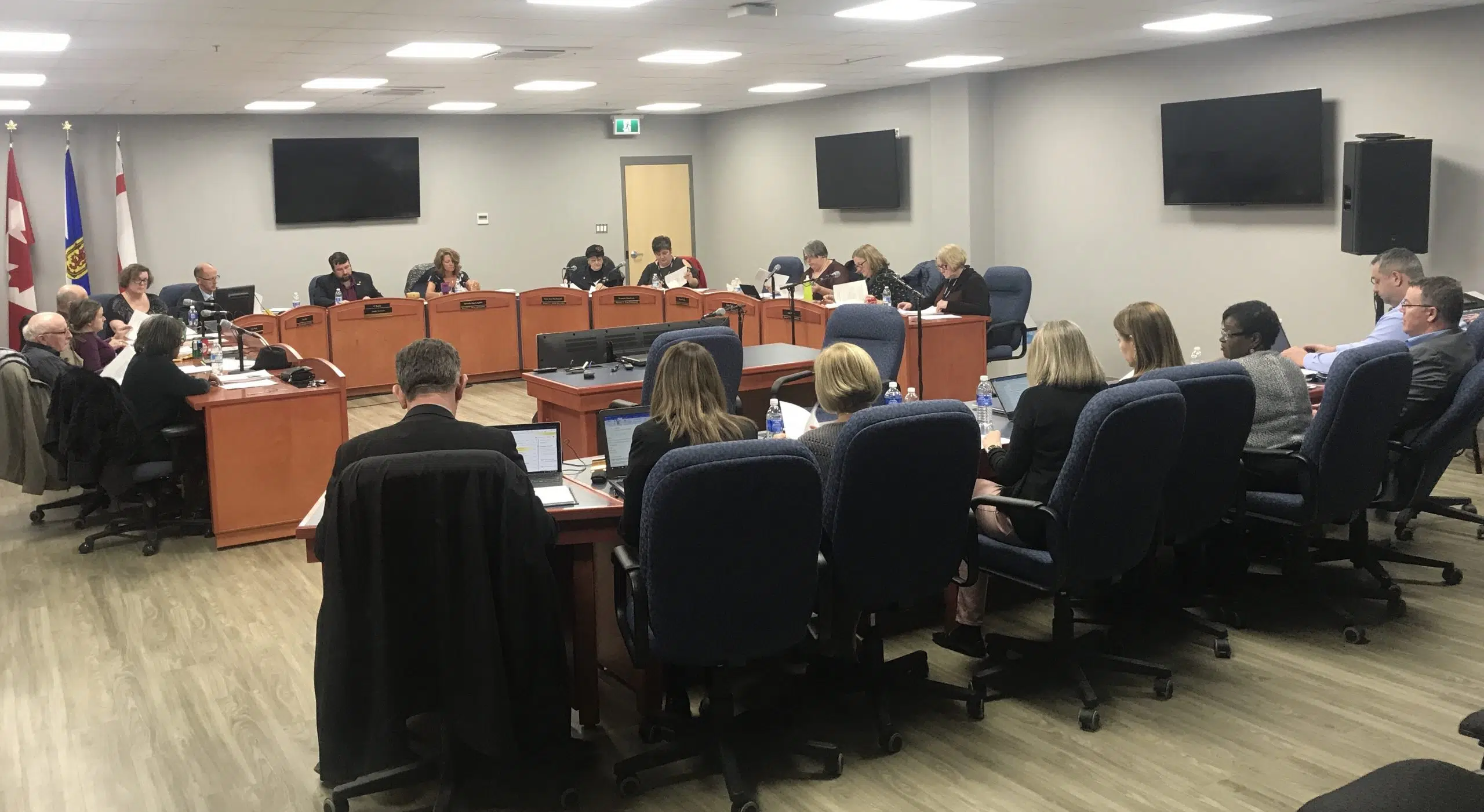 The superintendent of the Strait Regional School Board says he's never dealt with an incident of the magnitude as the threats and racist graffiti at East Antigonish Education Centre/Academy in Monastery in the six years in his position.
After March's regular Strait Regional School Board meeting Wednesday night, which will be the last for the board before it dissolves at the end of the month, Ford Rice said they became aware of the threats at the end of the school day Tuesday.
Rice said a lockdown wasn't considered as they worked alongside police.
"Students were dismissing at that point in time (anyway)," he said. "We're not conducting the investigation, the RCMP (was) actually in the building as well, so we were comforted in the fact that the RCMP was there- we were taking our lead from the RCMP."
Rice said the school was closed Wednesday, so assemblies in response to the incidents were postponed, but they're inviting partners from the Paq'tnkek First Nation and the African Nova Scotian community to attend.
He said the school closure was based solely on student safety, not possible racial tension.
"Our concern as always, each and every day, (is) that students in the Strait Regional School Board attend school in a safe, secure and welcoming learning environment," he said. "It was around the safety of our children, not whether it was racial or not."
Rice said student concerns will be addressed, and will be part of their action plan moving forward.
He said there will always be concern about threats to the school community.