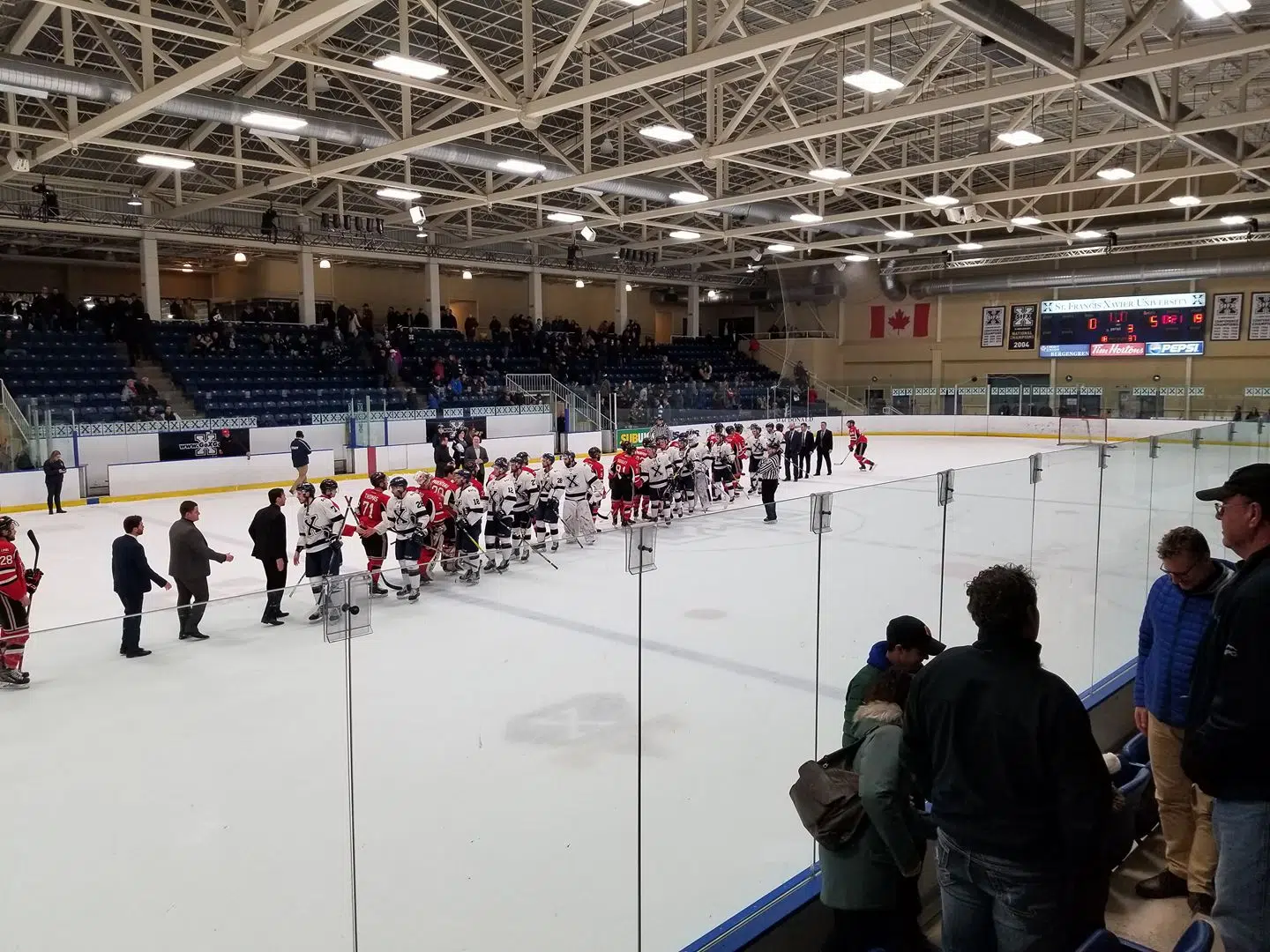 The StFX men's hockey team's bid for a three-peat is over.
The UNB Varsity Reds shutout the host StFX X-Men 5-0 to sweep the best-of-three AUS final 2-0 at a sold-out Keating Centre in Antigonish Wednesday night.
The V-Reds scored once in the first period, twice in the second, and added two more goals in the third.
After the game, Brad Peddle, the head coach of the X-Men, said they just couldn't get the job done.
"Our guys tried, it wasn't from lack of effort by any means, but we just could not execute- whether it was our power play or penalty kill, last couple games we just ran into some problems in terms of execution," he said. "All fixable stuff- we've just got to get back to being the confident team that we've seen all year."
StFX had won back-to-back conference titles.
Both teams advance to the University Cup, the national men's hockey championship, in Fredericton March 15-18.