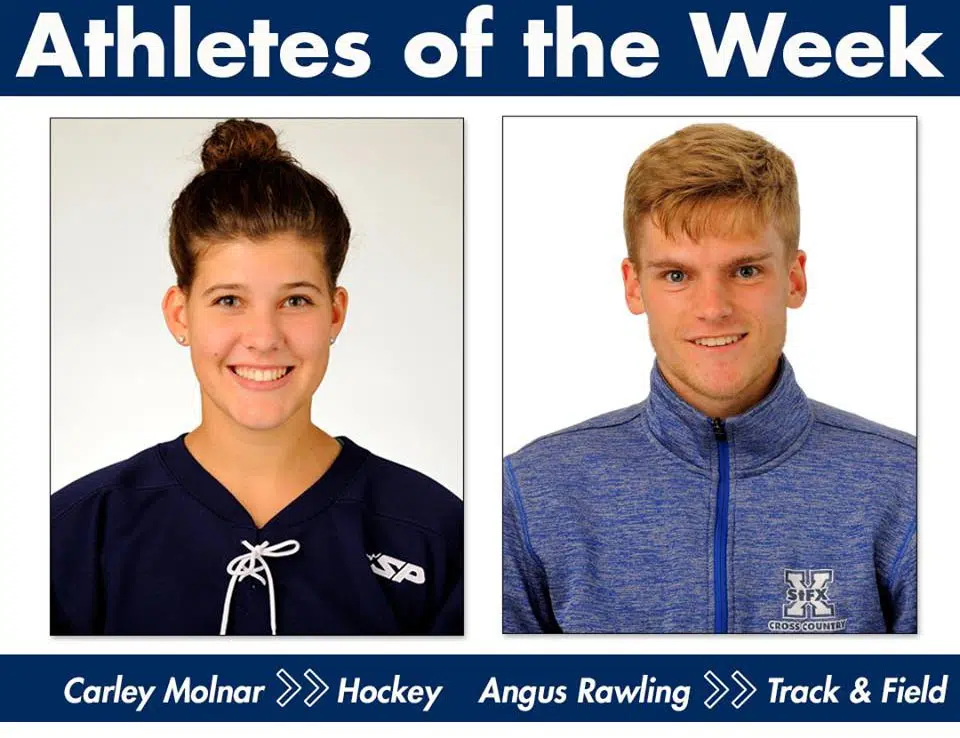 A national champion runner and a hockey goaltender are the second-last StFX athletes of the week for the 2017-18 season.
Angus Rawling from the X-Men track-and-field team is the male winner after he won gold in the 3,000m event at the U Sports Track-and-Field Championship in Windsor, Ont. Friday; Rawling is the first track-and-field athlete from StFX to win a national gold medal.
X-Women hockey goalie Carley Molnar earned female honours after she made 27 saves in StFX's 1-0 home loss to Saint Mary's in the third and deciding game of the AUS final March 6; Molnar was the X-Women's player of the game.