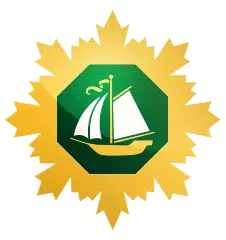 Officials with the Strait Area Chamber of Commerce say legislation that's been introduced in Province House, which would provide a charter for CBRM officials, would create an unfair playing field for other municipal officials, if it passes.
Amanda Mombourquette, SACOC Executive Director, says that would provide municipal officials in CBRM an advantage to attract investment that wouldn't exist for municipal officials in the Quad Counties.
She says they're lobbying provincial and municipal government officials with their concerns.
Mombourquette tells The Hawk they want to halt the proposed legislation before it's too late.
"We don't believe that unsustainable business models can, or should be supported by freebies from municipalities; that is what it boils down to" she says. "I think Cape Breton has seen its share of that in our long history- it hasn't worked in the past and there's no reason to think it's to work now."
Mombourquette says they're also working with Atlantic Chamber of Commerce officials.
She says the proposed changes would start a negative trend.
"This will be a race to the bottom for our municipal units and our economy," she says. "We simply don't have the wherewithal as an economy to withstand that kind of competition to attract business here."
Mombourquette says they're also concerned about possible tax exemptions in the legislation.
She says Municipal Government Act modernization needs to be reviewed for all municipal government officials.