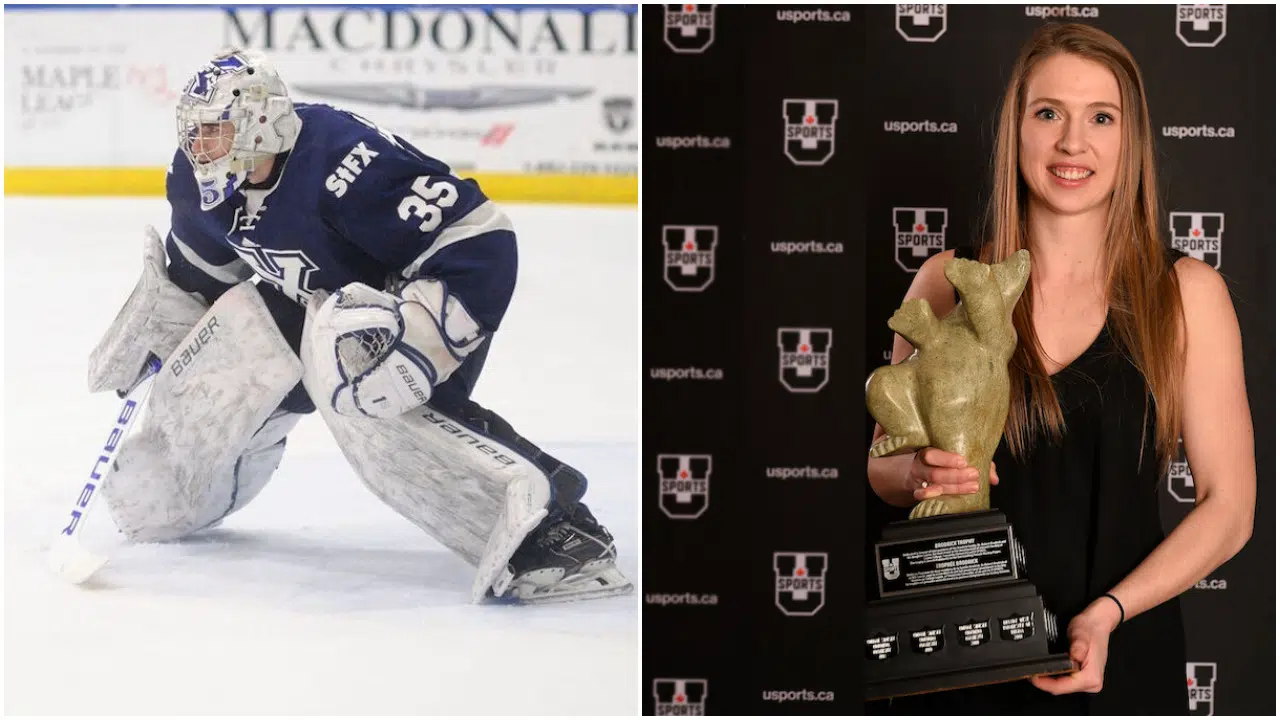 A pair of StFX hockey players have earned national awards.
X-Men netminder Chase Marchand has earned goaltender of the year honours, while X-Women's Daley Oddy has been named player of the year.
Marchand joins Jagger Dirk, and Oddy joins Lindsey Donovan to be named First Team All-Canadians.
Marchand was up for player of the year, while Dirk was in contention for defenceman of the year; Brad Peddle, head coach, was nominated for coach of the year.
On the women's side, Emerson Elliott was a candidate for rookie of the year and was named a Second Team All-Canadian.
Ben Berthiuame, X-Women head coach, was also up for coach of the year.
Photo credit: U Sports (usports.ca)