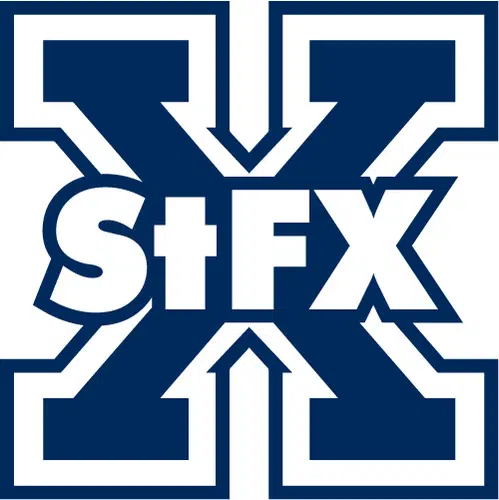 The StFX men's hockey team kicks off their bid for their first national championship since 2004 at the University Cup in Fredericton.
The X-Men take on the Brock Badgers in the quarter-finals Thursday afternoon.
StFX, the fifth seed in the eight-team tournament, is the AUS finalist after they were swept 2-0 by UNB in the best-of-three conference final; Brock, the fifth seed, is the OUA finalist after a 5-1 loss to McGill to their one-game conference final.
Brad Peddle, the head coach of the X-Men, tells The Hawk they've been able to study their opponent a bit leading up to their quarter-final match-up.
"It's a big, physical, hard-working team, there's no easy nights playing against them (is) what we've heard, their goaltender is one of their best players- we're expecting a real tough opponent," he says. "You get to this tournament and you've got eight teams and it's one game, (so) the standings from the regular season and playoffs are thrown out the window- you have to find a way to beat your opponent on that day."
Game time is 1 p.m.
The winner advances to the semi-finals, which will be played Saturday afternoon, against the winner of Thursday night's UNB/Concordia quarter-final; the loser is eliminated.