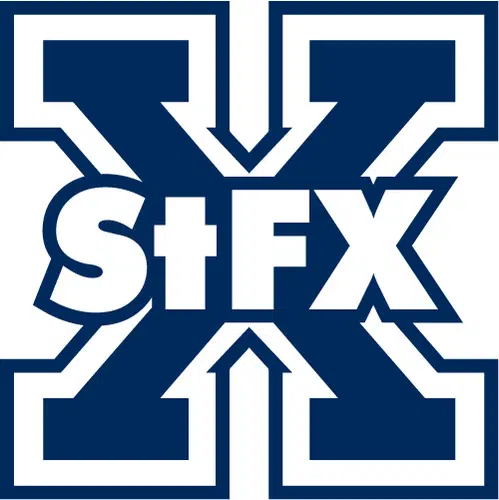 The StFX men's hockey team faces off with a long-time bitter rival at the University Cup in Fredericton.
The X-Men, seeded fifth in the eight-team tournament, take on the top-ranked UNB Varsity Reds, the host team, in Saturday's first semi-final.
StFX beat Brock 6-2 in the quarter-finals Thursday; UNB defeated Concordia 8-1.
The V-Reds swept the X-Men 2-0 in the best-of-three AUS final recently.
Brad Peddle, StFX's head coach, tells The Hawk they've put that loss behind them.
"We're over that- we got over that real quick," he says. "This is the playoffs, you can't dwell on what happened yesterday, or last week, or a month ago- we need to focus on what we've got to do."
Puck drop is 12 p.m.; you can watch the game on Sportsnet 360.
The winner advances to Sunday's national championship game; the loser will play for bronze.