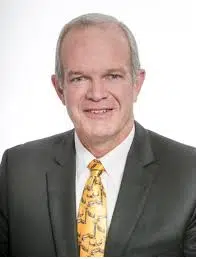 Officials with the provincial government say there were a number of factors used to select the nine NSLC locations chosen to sell marijuana once recreational use is legalized.
Mark Furey, the province's justice minister, says the timeline, the outgoing 'bottle your own wine' service infrastructure, population and storefront space were all factors.
There are no locations expected within the Quad Counties; the nearest will be in New Glasgow or Sydney River.
Furey tells The Hawk price point will be an interesting fight.
"We have to remain competitive with that, to be quite honest," he says. "Government will have to compress the price, and I would say the more we compress it, the more the illicit market will compress it- you can anticipate, basically, a price war."
Furey says there probably won't be a store in the Quad Counties until they know there's a profitable and successful model.
He says they're not sure what uptake will be for in-store visits, consumers growing plants and online home delivery.
Furey says there will be challenges with the legalization.
"I've always said once recreational cannabis becomes legal, there's no switch that we can flip where the illicit market goes away and everybody buys now from the legal recreational market."
Furey says they're not concerned with the delay in the federal legalization they've been aiming for a July date anyway.
He says there will be a lot of data to review and changes could be possible the first year after cannabis is legalized.