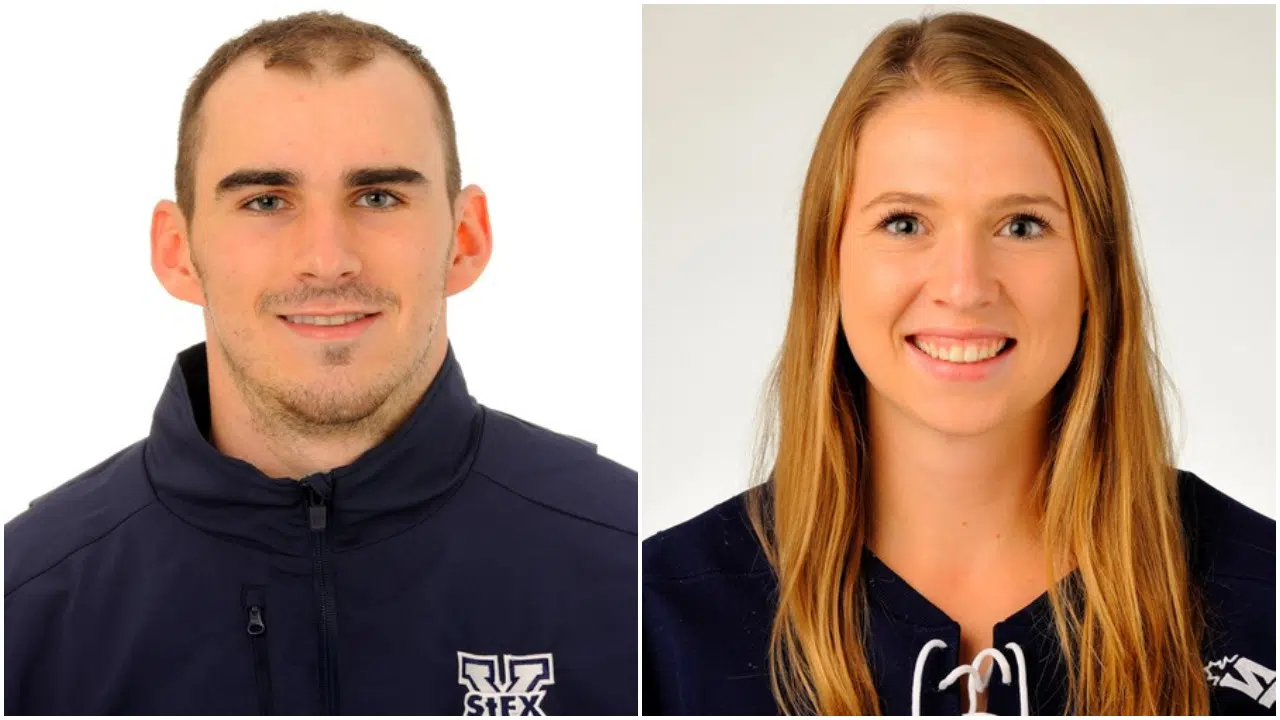 A pair of hockey players have earned the last StFX athlete of the week honours for the 2017-2018 season.
X-Men goaltender Chase Marchand earned the male award.
He had 23 saves in the University Cup quarterfinal as part of a 6-2 win against Brock, he then stopped 42 shots in a 5-4 overtime win against UNB in the semi-final, before kicking aside 23 shots in StFX's loss to Alberta in the final Sunday.
X-Women forward Daley Oddy earned the female honours.
She had a hat-trick, including the game winner, in a 4-3 overtime win in the consolation semi-final against Queen's.