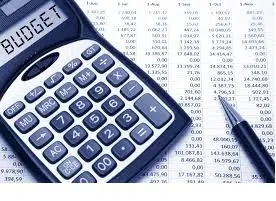 The Tory MLA for Cape Breton-Richmond says the 2018-19 provincial budget is "the budget based on bonuses."
Alana Paon says relying on roughly $20,000,000 of an assumption of the new cannabis tax and HST relating to cannabis sales creates uncertainty in the future.
Paon tells The Hawk those are high-stake gambles.
"These are all very large assumptions that could very quickly turn this balanced budget into a deficit fairly quickly," she says. "It's not just that the ink's not dry on the national security regulator deal- there's no deal at all at the moment."
Paon says lack of investment in cell and landline service is disappointing.
She says it's also frustrating there are no new contributions for seniors, since a lot of her constituents and members of the general population fall into that category.
Allan MacMaster, the Tory MLA for Inverness, says there's too much uncertainty around cannabis.
He says officials with the provincial government are focused on the revenue, but not expenses.
MacMaster says a lack of family doctors and access to health care services are two concerns in the Quad Counties that haven't been addressed in the budget.
He says there's a plan to fix those concerns, but physicians paid fee-for-service incentives are already busy.
MacMaster says investment should be made to attract new doctors, not add to current workloads.
"Instead of hiring new doctors, they're trying to solve the problem by getting the doctors we have to work harder," he says. "I think many of the doctors who are on fee-for-service, they just don't have room to take on more clients."
MacMaster says there's nothing specific to help improve classroom conditions.
He says the Liberals moving forward with allowing CBRM officials to provide incentives for their port will have the biggest negative financial impact on the Quad Counties.