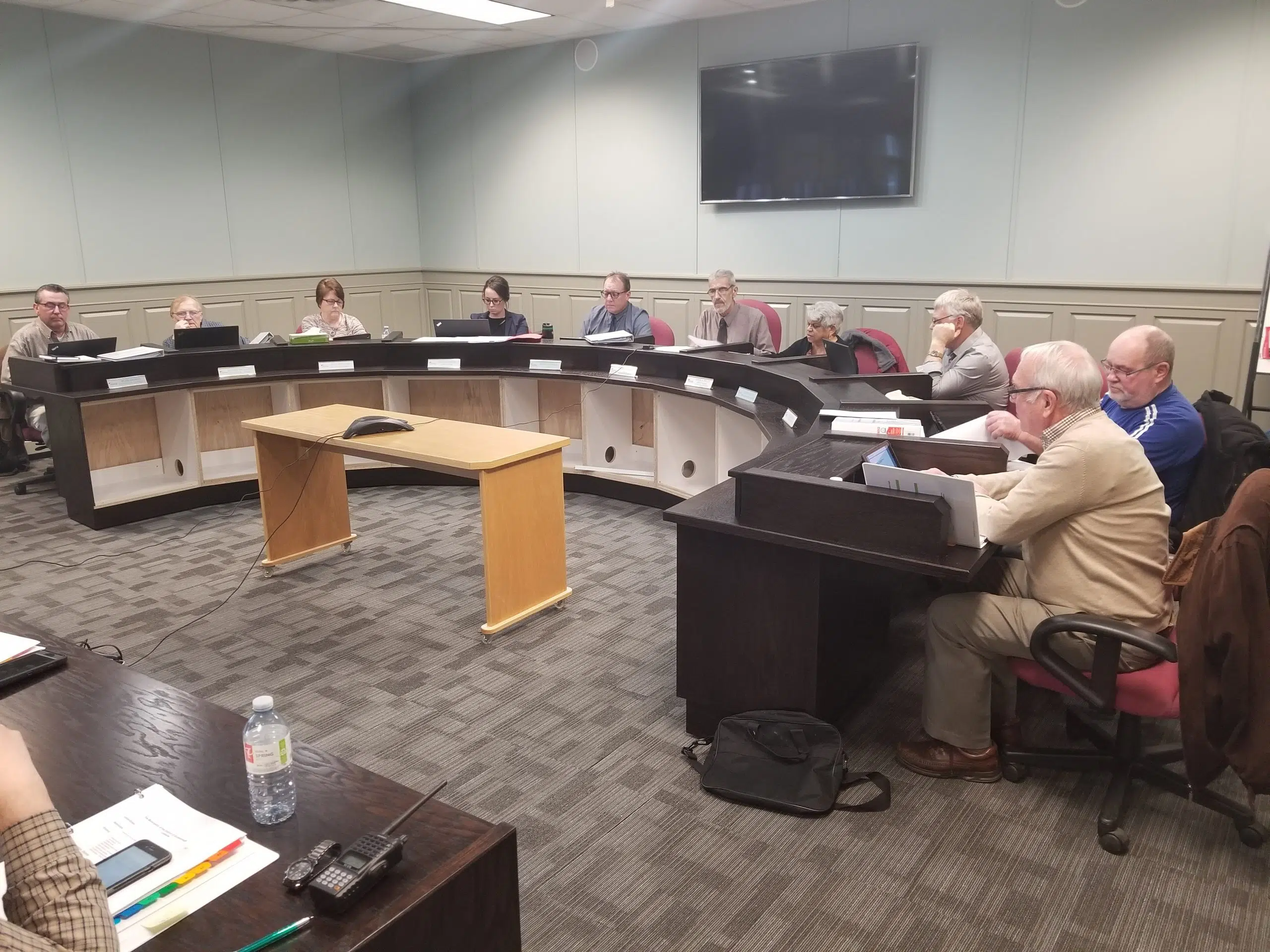 Your tax rates are going up if you live in the Municipality of the District of Guysborough.
Councillors passed their 2018-19 budget by a vote of 6-2 at March's regular municipal council meeting Wednesday afternoon.
The new fiscal plan includes a $0.05 increase to tax rates- the residential rate increases to $0.66/$100 of assessment for residential customers and $2.63/$100 of assessment for commercial.
After the meeting, Vernon Pitts, Guysborough's warden, said it's an easy lift for everyone.
"People must remember that we as councillors, we also pay taxes, and I don't like my taxes going up any more than anyone else (does)," he said. "It's the cost of doing business- it's either increase the rates, cut services, cut staff, cut programs, and council was not open to that, we were not willing to do that."
Pitts said it's the first tax hike in the municipality in eight years.
He said the increase is because of declining tax revenue- mainly from the wind-up of the Sable off-shore project- and not the soon-to-be completed Chedabucto Lifestyle Complex.
"One has no bearing on the other- the Chedabucto Lifestyle (Complex) was built with grants, (funding from) all levels of government, as well as capital reserves," he said. "You can't use capital (reserves) for operating- the (Municipal Government) Act does not permit it."
Pitts said they were facing a $738,000 shortfall in 2018-19 without the increase, and a $3.3 million shortfall by the 2022-23 fiscal year.
He said he has no way of knowing what will happen to rates in the 2019-20 fiscal year.