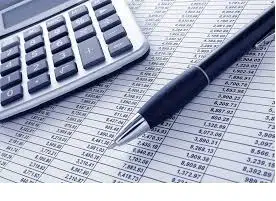 The Liberal MLA for Antigonish says investments in health care and education are two highlights of the 2018-19 provincial budget.
Randy Delorey, the province's health minister, says expanding pre-primary program locations in the Antigonish area for the 2018-19 school year, growth and investments in mental health care, and helping people connect with family physicians are all highlights.
He says they're committed to making progress and improvements in inclusive education, and have set aside $15 million to make sure recommendations are implemented.
Delorey tells The Hawk they've been able to get spending back on track.
"Over the last 40 years, we've seen governments borrow money to pay for programs and services received at the present time," he says. "That means that what we've done is, we've invested in these priority areas, without mortgaging our children and grandchildren's future."
Delorey says he's very pleased they were able to pass a third consecutive balanced budget after they came into the legislature facing a deficit of more than $600 million.
He says they're not touting the surplus, but instead focusing on a path to sustainability.
Lloyd Hines, the MLA for Guysborough-Eastern Shore-Tracadie and the province's transportation minister, says there are a couple of other important contributions in addition to health care.
He says the challenge with a balanced budget is to not overspend, but still deliver expected and required services.
Hines says not counting income from child support payments as part of assistance to mothers is a big step forward.
He says increasing his department's capital budget for roads from $225 million to $287 million is a very significant increase.
Hines tells The Hawk money in the gravel road program has to be spread among a variety of projects- it's not just putting gravel down.
"This is for going in, developing the gravel roads that are high volume gravel roads by improving the subgrade, replacing culverts, doing ditching, crowning those roads up, then adding a gravel surface to them."
Hines says of the money allocated for the provincial highway twinning program, $5 million will go toward the section of Hwy. 104 between Antigonish and Sutherland's River.
He says their $120 million investment to improve broadband Internet service is coming as a trust, so they hope that growth will also contribute to rural access, in Guysborough Co. in particular.