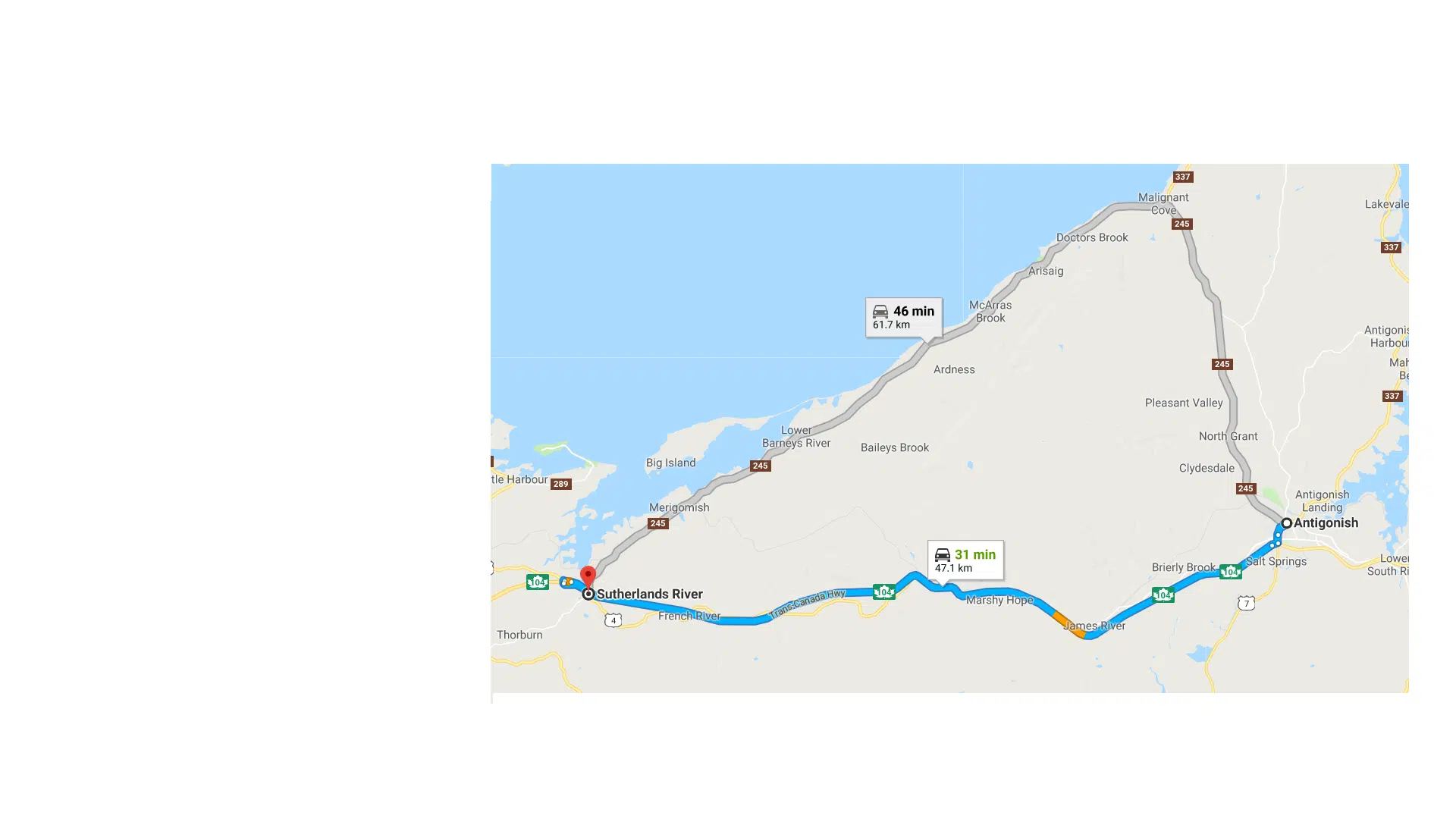 The province's transportation minister says money in the latest provincial budget for the twinning of Hwy. 104 from Antigonish to Sutherland's River will be used for pre-development that needs to be done.
Lloyd Hines, who is also the MLA for Guysborough-Eastern Shore-Tracadie, says they're expecting some public announcements about the planning stage very soon; they'll be in a better place to make further updates once they finalize legal work for the budget and they can commit it.
He says they hope to have on-the-ground activity by spring 2019.
Hines tells The Hawk they have their sights set on a four-to-five-year project, but that's hoping for the best.
"We're striving for 2022-23," he says. "Realistically, as these things tend to unfold, it could be as late as 2024."
Hines says he's very happy with what their schedule seems to be for this project and other twinning projects across the province.
He says the $5 million from the budget for the Hwy. 104 twinning will be used for pre-development work.
"We're talking about confirming the route, identifying the properties that will be affected, acquiring rights away," he says. "We're talking about design, survey (and) engineering."
Hines says structures, including bridges and overpasses, will have to be constructed.
He says the cost estimate to divide the stretch of highway ranges from $285-$330 million at this point.