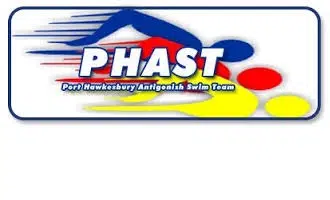 Members of the Port Hawkesbury-Antigonish Swim Team took part in a pair of weekend meets.
Nine junior age group PHAST swimmers competed at the Long Course Development Meet in Halifax.
Emma Crispo won two silver medals- in the 50m and 200m breaststroke.
14 PHAST members swam at the New Brunswick Long Course Championships in Saint John.
Jacob Bennett earned a pair of gold medals- in the 50m freestyle and 100m backstroke.
Aidan Doucet finished first in the 50m butterfly and Anna Robinson won gold in the 800m freestyle.
The team finished fifth among 21 teams from the Maritimes, Quebec and Maine.