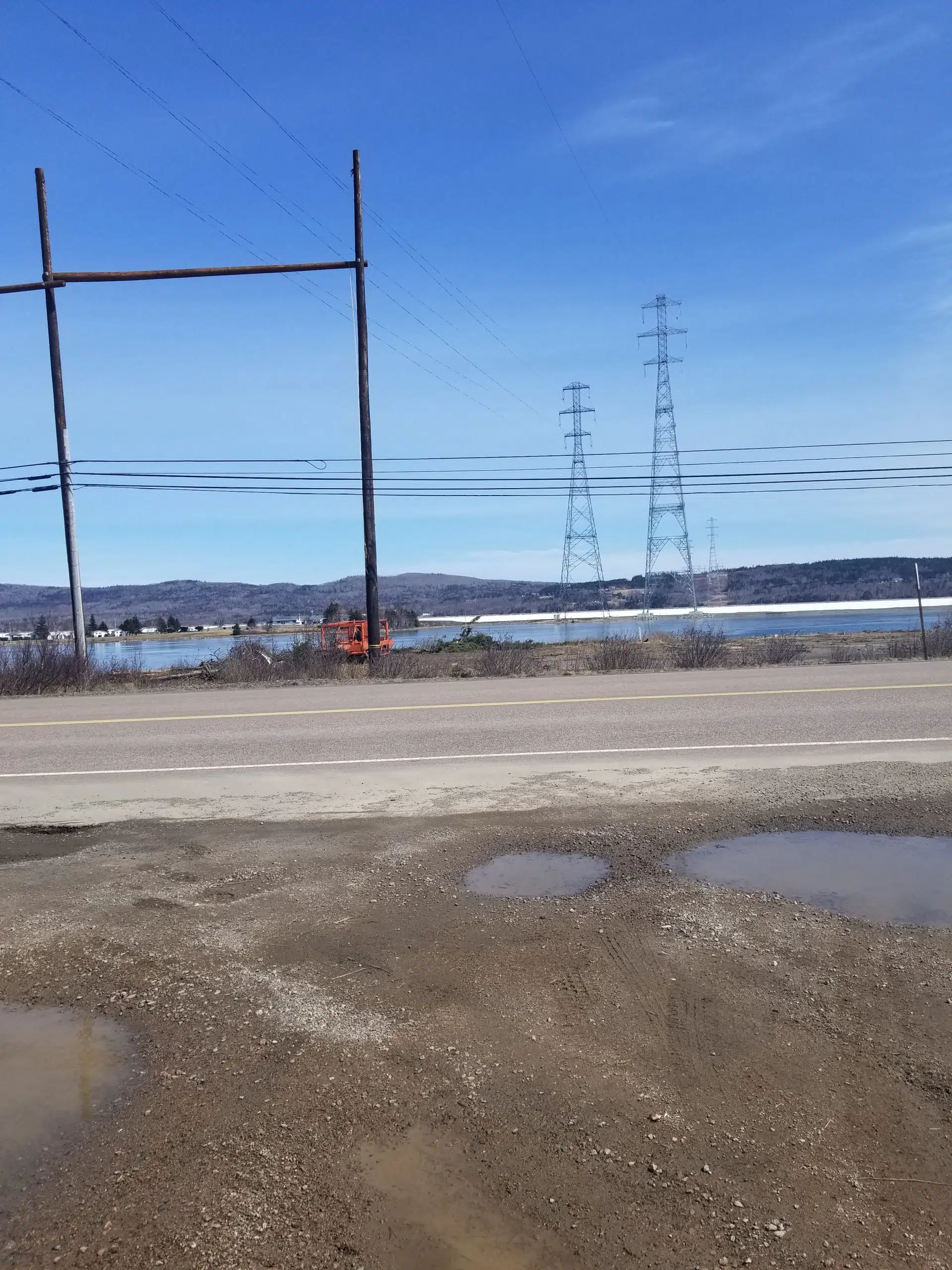 Officials with Nova Scotia Power say work to install new transmission lines in Aulds Cove and across the Strait of Canso did resume, but it's delayed again.
The installation of six new transmission towers and lines to those towers got underway in early 2017.
Tiffany Chase, a spokesperson for NSP, says they found a piece of equipment could damage or scrape a power line recently; they also had to pause work when a pilot line fell during installation in December.
Chase tells The Hawk it will probably take between a month and a-month-and-a-half for the remainder of the work once they get the replacement part.
"Once we have this piece of equipment arrive and we're able to safely resume work, we would expect that the work would continue for another four-to-six weeks, depending on weather," she says. "That is one aspect that can impact our schedule, particularly high winds."
Chase says they hope to resume work less than two weeks after the part arrives.
She says there could be traffic delays once work resumes, but they'll let you know when that's the case.
Chase says the project will provide a pair of benefits for the region.
"Enhanced reliability will be provided by having this line up and running, as well as enabling the addition of renewable energy from the Maritime Link from Newfoundland and Labrador."
NSP officials say the new transmission towers are the tallest in the Atlantic region.