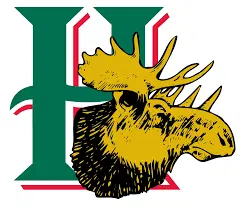 The Halifax Mooseheads will be the host team for the 2019 Memorial Cup.
Canadian Hockey League officials announced the Mooseheads' bid as their choice for the 101st edition of the tournament Thursday; the Moncton Wildcats submitted the only other bid.
The tournament takes place at Scotiabank Centre in Halifax May 17-26, 2019.
The Regina Pats (Western Hockey League) are hosting this year's tournament, which kicks off next month.