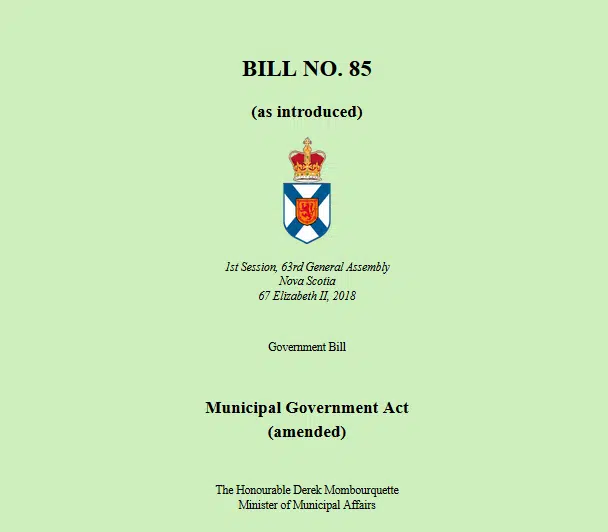 Mulgrave's mayor says he's very disappointed with changes to the Municipal Government Act (MGA).
Bill 85 passed third and final reading in the provincial legislature last Thursday; it allows CBRM officials to sell or lease certain land for less than market value.
After this week's monthly meeting Tuesday night, Ralph Hadley, the town's mayor, told The Hawk town officials are not happy.
"Very disappointed on how our Government of Nova Scotia will just pick one municipality out over other municipalities and give them a preference of what they can do when we have an act."
Hadley said developers behind the proposed Melford International Terminal had to buy the land for their project at full price.
He said it's not fair to give CBRM officials a different set of rules.