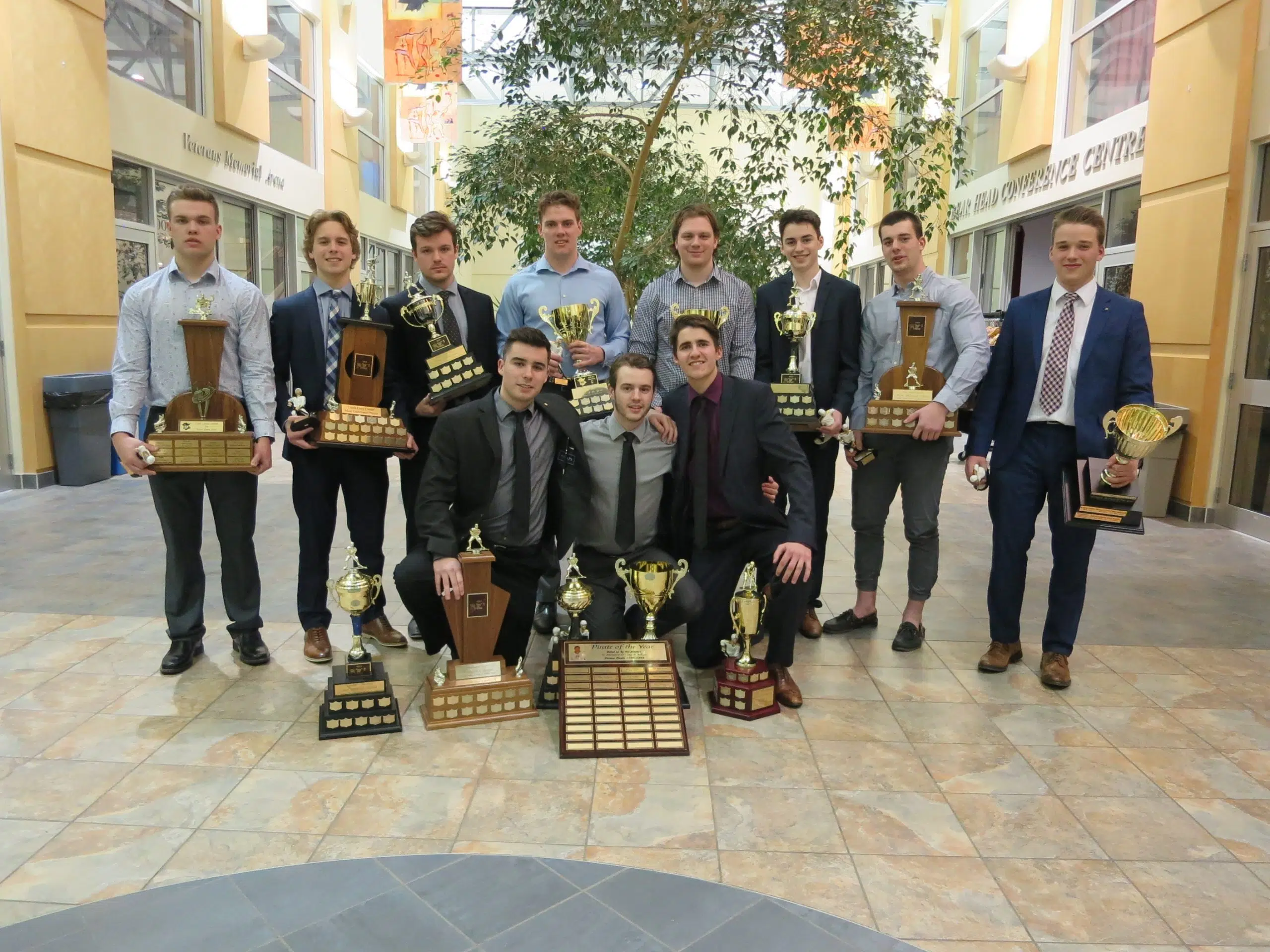 The Strait Pirates have presented their end-of-season awards.
The Pirates held their annual awards banquet at the Port Hawkesbury Civic Centre Thursday night.
Randon MacKinnon was named the team's most valuable player; Avery Warner earned the playoff MVP award.
Bryce Reynolds was voted Pirate of the Year by his teammates; he was also named rookie of the year, and he was the team's regular season leading scorer.
The Pirates finished fourth in the Sid Rowe Division after the regular season; they lost their first-round playoff series to the Miners in four straight.
The rest of the award winners are:
Team leader – Jordan Moss
Most game stars – Cody Hinkley
Most dedicated – Olan Spears
Most underrated – Jackson Beck
Sportsmanship and ability – Nick MacGillivray
Best defenceman – Christian Papineau
Most improved – Josh Foster
Bob McCall and President's Award – Matt Stymest
Coaches Award – Riley Keeling