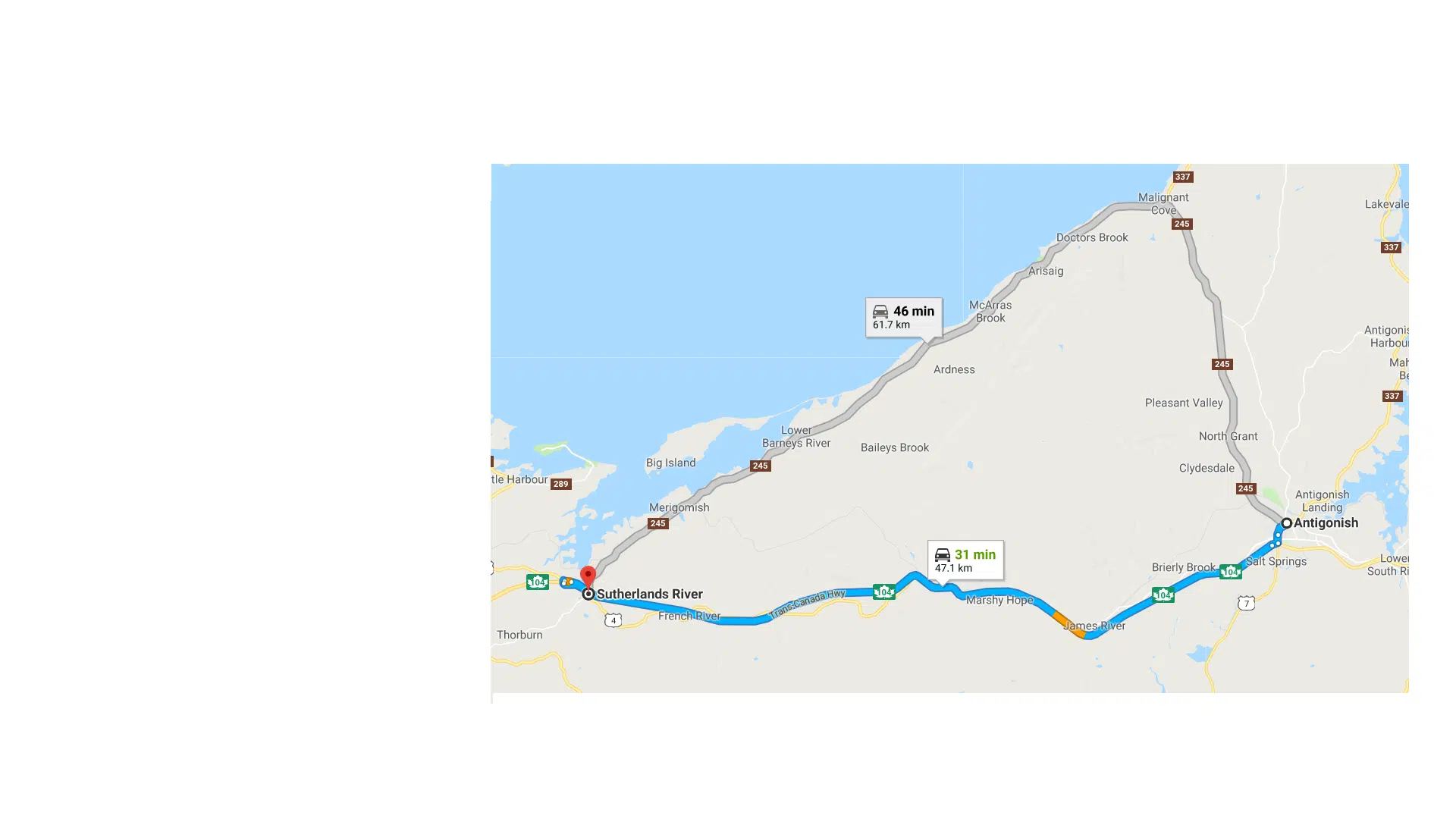 A fire official in Pictou Co. says he's pleased officials with the provincial government are considering a public-private partnership to twin Hwy. 104 from Antigonish to Sutherland's River.
Joe MacDonald, the chief of the Barney's River Volunteer Fire Department, says provincial officials announced they were considering the partnership just hours before a recent collision in the area.
He says that collision was the 400th on the 38-kilometre stretch since 2009; there have been 15 fatalities in that time.
MacDonald tells The Hawk he's pleased provincial officials are moving forward with twinning.
"It's great, it's fantastic actually- I hope they get it done tomorrow," he says. "It can never be fast enough, but it's nice to see them working at it."
MacDonald says it's important drivers stay safe in the meantime.
"Take your time and drive to arrive," he says. "Passing one vehicle is not going to get you there any faster, because you're going to catch up to other people."
Provincial officials say the move would allow reps with one firm to determine the work schedule, and that would help reduce the timeline.