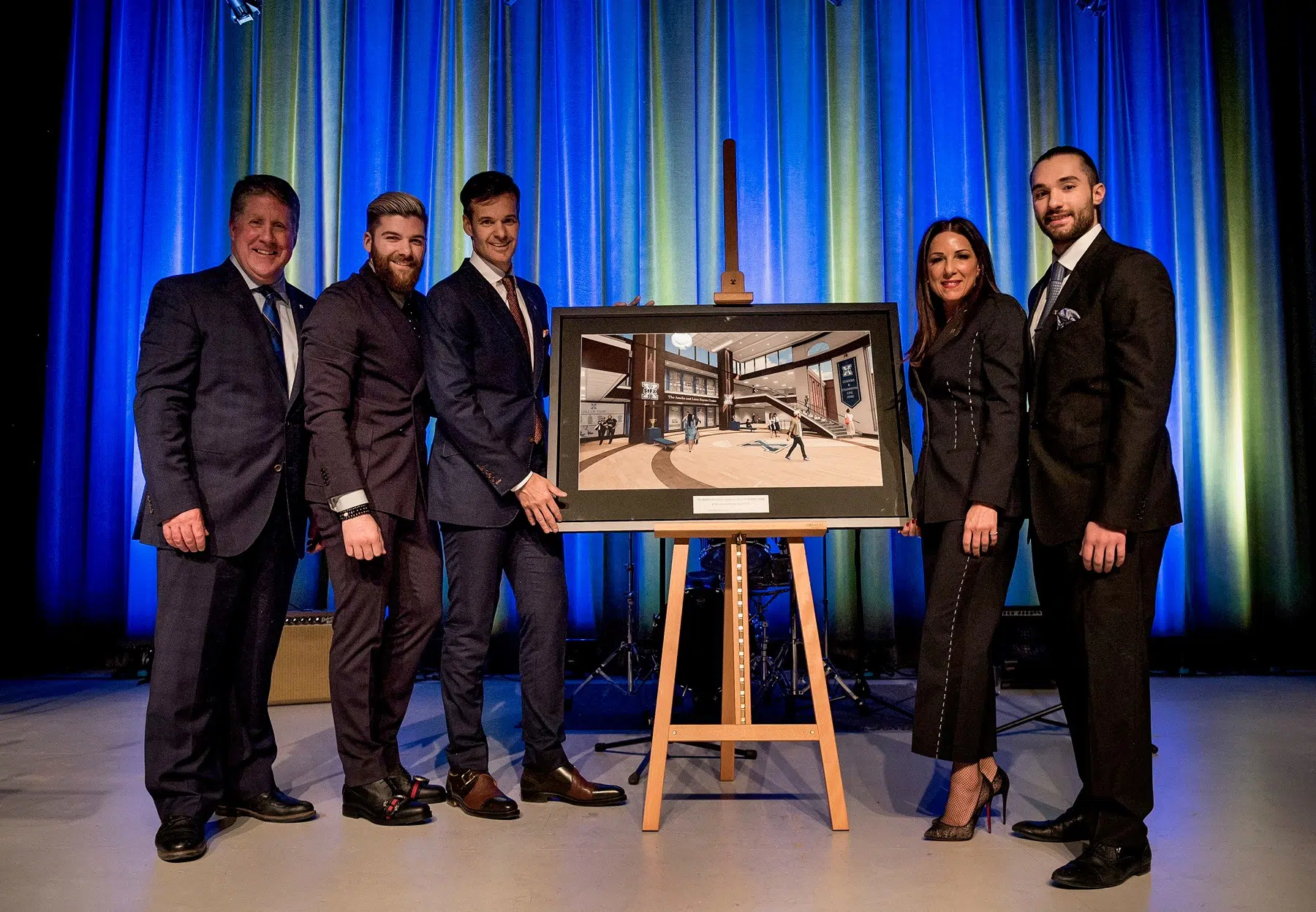 Officials at StFX say a $10 million cheque they received will predominantly go toward renovations at the Oland Centre.
Kent MacDonald, the university's president, says the money comes from Amelia and Lino Saputo of Montreal, whose son is a graduating student.
He says the donation, the single-largest gift in the university's history, is part of their $30 million project.
MacDonald tells The Hawk members of the Saputo family fell in love with the town and community.
"They also were able to recognize the needs of a small university," he says. "While most universities are trying to grow, StFX is trying to remain small and intimate so that we can continue to provide the type of education and experience we have done for 165 years."
MacDonald says the donation will have a big impact on the school and surrounding community, and will leave a legacy for decades.
He says family members understand the uniqueness of the university.
"Most universities are worried about the broader health and wellness of the community," he says. "At StFX, unlike most universities, we're the hub for all health and wellness activity in northeastern Nova Scotia."
MacDonald says they're working on a much bigger fitness centre, an auxiliary gym expansion, which could include a fieldhouse development, and bleacher upgrades.
He says some money will also go to their medical and rehabilitation clinic.
The facility will be renamed the Amelia and Lino Saputo Centre for Healthy Living.
Photo credit: StFX