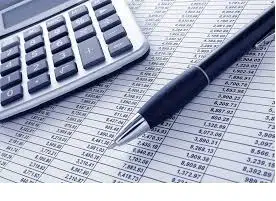 The warden of Inverness Co. says there's still quite a bit of work left for their 2018-19 budget deliberations.
Betty Ann MacQuarrie says a lot of things have to be considered, and they're still getting funding requests.
She says they need to maintain aging infrastructure in their public works department, and have to either plan to purchase, or make purchases of, replacement equipment.
MacQuarrie tells The Hawk those come with expensive bills to repair.
"We may very well be looking at asset management to make sure there is a plan for when each facility should be done again," she says. "(We need to) make sure that we follow up so that we can have them all in good, working condition."
MacQuarrie says one system was recently repaired, and work on another is underway.
She says she's not sure what will happen with tax rates just yet.
"There have been a few suggestions that maybe we should put the tax rate up- I don't know if there really is a need for that," she says. "When we look at everything across the board, I think we should be able to maintain (the current rates), but anything can happen in the budgeting process."
MacQuarrie says an increase might make sense, but they also want to be fair to residents.
She says they hope most of their budget deliberations will be done by mid-May.