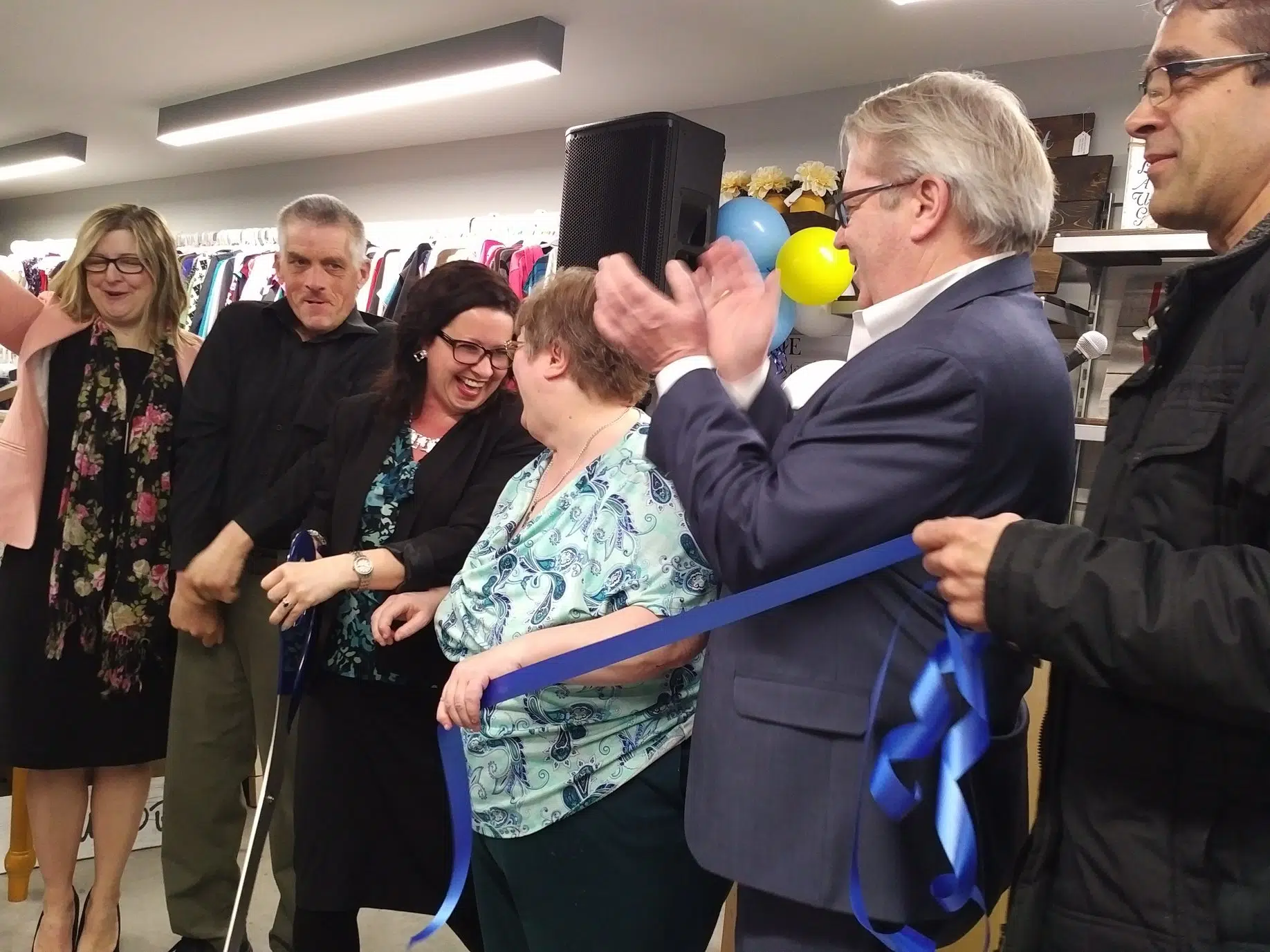 Officials with the ROC Society say they have more opportunities with their new, expanded building.
Diana Poirier, the society's executive director, says being able to offer the service of a social enterprise to members of the public also gives members a chance to learn something they otherwise wouldn't have.
Their expanded store on MacQuarrie Dr. Ext. in Port Hawkesbury opened in November.
She says they've thought about the project for more than 10 years; the grand opening was held Friday.
During the event, Poirier told The Hawk it's an exciting time for members of the society and community.
"People are very happy," she said. "We're so proud to open our doors to the community, the funders, and the folks who have truly been involved in helping us reach this step."
Poirier said they couldn't have done it without community support, and they're very happy to be able to open their doors to members of the public.
She said there's still some paving that needs to be completed as part of the project.
Poirier said the total cost is roughly $850,000; $500,000 came from officials with the federal government, $50,000 came from provincial officials, and municipal reps contributed a combined $15,000.
Baked goods, homemade crafts, jewelry, wholesale items and second-hand clothing are some of the things offered.