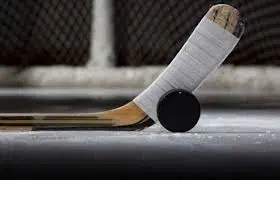 The Northern Selects play their third game at the 2018 National Female Midget Hockey Championship in Bridgewater.
The Selects (1-0-1), who won their tournament opener against host Metro 3-1 Sunday night then lost 5-4 in a shootout to Team Ontario Monday, face Team Quebec (0-1-1) at 12 p.m.
They play their fourth game against Team Pacific Wednesday afternoon.
The top four teams in the six-team national tournament advance to the semi-finals Friday; the gold and bronze medal games are Saturday.
River Denys' Colten Ellis and Team Canada square off with Sweden at the 2018 U18 World Hockey Championship in Russia.
Both teams are 3-0-0 heading into their final preliminary round game; the winner will finish in top spot in Group A.
Puck drop is 11:30 a.m.
The top four teams in each five-team group advance to the quarterfinals Thursday; the semi-finals are Saturday, with the gold and bronze medal games Sunday.