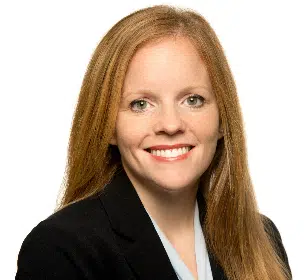 A native of the Quad Counties is the new head of the Cape Breton Partnership.
Carla Arsenault steps into the role of president and chief executive officer of the organization right away.
Arsenault, who grew up in Richmond Co., has a Bachelor of Public Relations with a certificate in marketing and a Master of Business Administration.
She spent 15 years in the global corporate sector with Hewlett Packard, and also served as the Cape Breton Partnership's chief operating officer.
Keith MacDonald, the organization's former president and CEO, stepped down from the role in January; he became the chief administrative officer of Inverness Co. in February.
Photo credit: Cape Breton Partnership (www.CapeBretonPartnership.com)