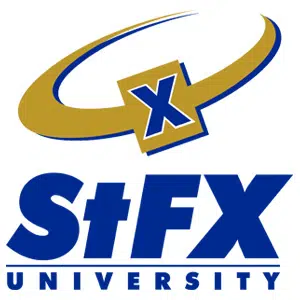 University officials at StFX say they're going to implement a "harm reduction approach to education" on safe-use related to the pending legalization of marijuana.
Officials with the provincial government have announced three additional NSLC stores will sell cannabis when it's legal; the Antigonish location is one.
We asked Cindy MacKenzie, the university's spokesperson, about possible concerns with the addition of government cannabis sales in the university town; she says the decision of sale location is up to provincial officials.
MacKenzie tells The Hawk the smell of cannabis will be monitored on campus.
"We did a community survey after the President's Colloquium back in November regarding the legalization of cannabis," she says. "The feedback was clear- students were most concerned about the smell, which many people are sensitive to."
MacKenzie says they plan to have their policy in place for the upcoming 2018-19 academic year.
She says the focus of their proposed regulations is safety.
"We have a draft policy in the approval process that focuses on the secondary impacts to the community."
MacKenzie says any type of smoking is not allowed in residences, and if there was a smell of cannabis reported, the person responsible would be asked to remove it or store it.
She says the expectation will continue to be any student and staff or faculty member is not to be under the influence of any substance- alcohol or cannabis- while working, attending class or at a university event.
MacKenzie says university officials signed a deal with a licensed cannabis producer relating to research opportunities in December, but the agreement is at a standstill.