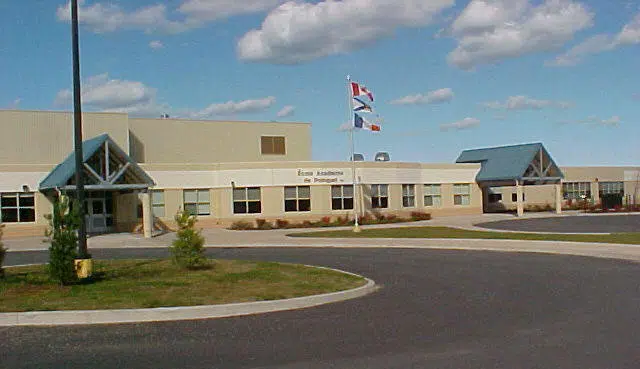 The head of Pomquet's Home & School Association, Foyer École, says an expansion of their school is badly needed.
Officials with the provincial government announced 15 new school or major school renovation projects as part of their new school capital plan Monday.
École acadienne de Pomquet is included as a renovation project.
Jennifer Nunn, the association's president, tells The Hawk there are roughly 320 students in a school built for less than 200.
"We were basically, simply running out of room to put the kids so the students were put out into portable classrooms," she says. "This year, we had three portable classrooms in the back of the school and they had grades five and sixes in them; these are pretty young kids — some of them — and some of them are still quite small."
Nunn says despite any weather conditions, the students would need to put on coats and boots to switch classes or go to the washroom.
She says they started to campaign for an expansion at the start of the current school year.
"We started a campaign; we had lawn signs on people's lawns and at school, we had a letter writing campaign to the Minister of Education (Zach Churchill)," she says. "We even had a meeting with (Churchill) last December."
Nunn says work is expected to start in the upcoming school year.