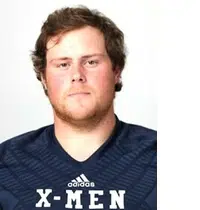 A member of the StFX football team has been selected in the 2018 CFL draft.
Jacob Czaja, an offensive lineman with the X-Men, was taken fourth in the eighth and final round (64th overall) of Thursday night's draft by the Ottawa Redblacks.
2017 was Czaja's fifth and final season with the X-Men; he played in all eight games.
Photo credit: StFX Athletics (www.GoXGo.ca)