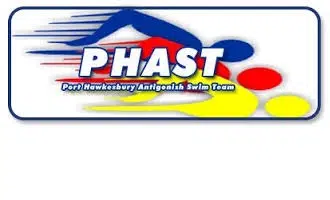 Members of the Port Hawkesbury-Antigonish Swim Team took part at a meet in Halifax.
20 junior and senior age PHAST swimmers competed at the Long Course Development Meet, which started Friday and wrapped up Sunday.
Joshua Elsworth won five medals- gold in the 200m freestyle, silver in the 50m and 100m freestyle and 50m butterfly, and third in the 400m freestyle.
Matthew Penner finished first in the 100m breaststroke.
Jessica MacKinnon was first in the 200m backstroke and second in the 50m backstroke.
Abby Poffenroth earned top spot in the 50m breaststroke, second in the 200m breaststroke, and third in the 100m breaststroke.
Colleen MacLeod won gold in the 100m freestyle and bronze in the 50m freestyle.