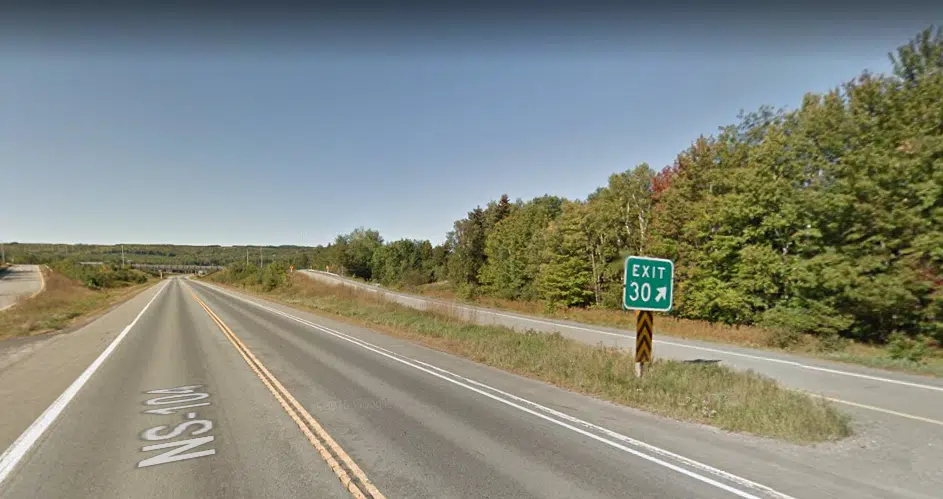 Officials with the province's Department of Transportation and Infrastructure Renewal say a regular bridge inspection led to the closure of a section of Trans-Canada Highway in Antigonish Co.
Provincial officials sent a release to indicate Hwy. 104 in James River was closed "until further notice" due to James River Bridge work Friday; a detour was set up through Addington Forks Rd. and Beaver Meadow Rd.
Lloyd Hines, the province's TIR minister and the MLA for Guysborough-Eastern Shore-Tracadie, tells The Hawk reps with an engineering consultant have been working on design and repairs.
"The bridge that's just before James River, before the racetrack, was deteriorating," he says. "We thought that we better get in there and do a full analysis."
Hines says there's no cost estimate yet, but they'll pay the price because it's an emergency repair.
He says there's a concern with bigger trucking traffic traveling on the detour route, but they have alternatives and assistance in place to help with the issue.
"You can't go 100-120 (km/h)- you're going to have to be back to the old (route) four speeds," he says. "The real issue with the trucking, for us, is that there is a single-lane bridge on the detour and we have to be careful about loads that are bigger than 4.5 metres."
Hines says they appreciate patience from motorists, and they realize it's an inconvenience.
TIR officials say the work is expected to be completed by the middle of May at the latest.