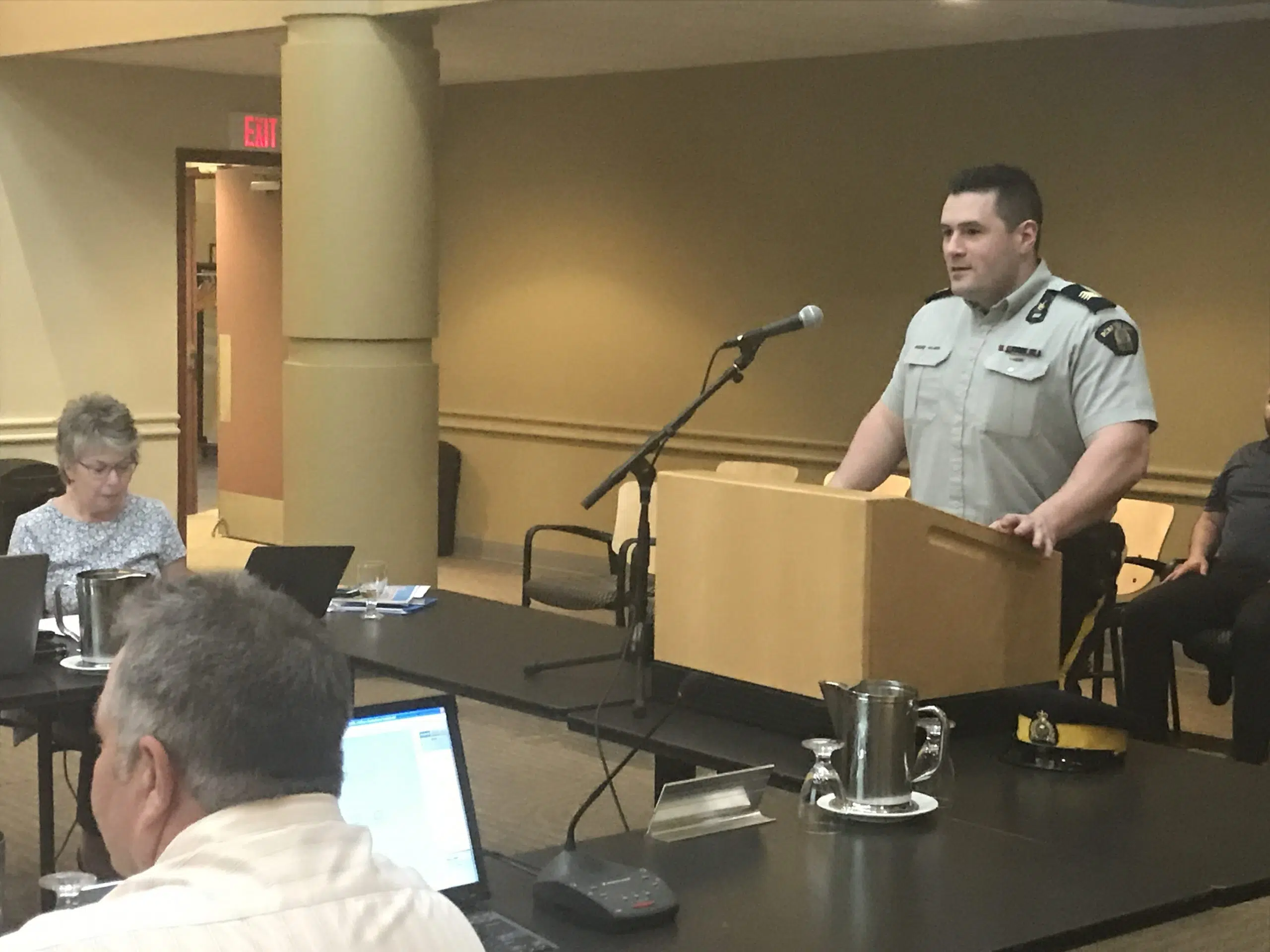 RCMP in Port Hawkesbury say there's some concern regarding the number of calls they've responded to involving mental health.
S/Sgt. Greg Redl, the Port Hawkesbury RCMP district commander, presented their 2017-18 numbers on break-and-enters, assaults, impaired operation, mental health and drugs to town councillors during May's regular meeting.
After the meeting, Redl told The Hawk he wouldn't normally present mental health numbers to councillors, but he felt it was important to bring the data forward.
"It's not really a law enforcement issue, specifically, or a criminal issue; these are people that need some medical treatment, and unfortunately, due to circumstances, we have to be ones that facilitate that treatment," he said. "It was something that I just wanted to bring to council's attention because we're more of an indicator- maybe a canary in a coal mine- of a bigger problem."
Police reported an increase of 59 mental health calls between 2016-17 and 2017-18.
Brenda Chisholm-Beaton, the town's mayor, says she's concerned there might not be enough resources for mental health.
"(It's) certainly a little bit jarring to see statistics high, as high as they were," she said. "I think it's telling to the reality of mental illness, and maybe identifying a gap in our region, that maybe we need to address it."
Redl said there was some concern with an increase in assault calls in the first quarter of the year, but the data has since leveled out.
He also introduced three new officers to the Port Hawkesbury detachment to replace outgoing members at the meeting- Cst. Gillian Hedderson, Cst. Latty and Cst. Justin Hall.