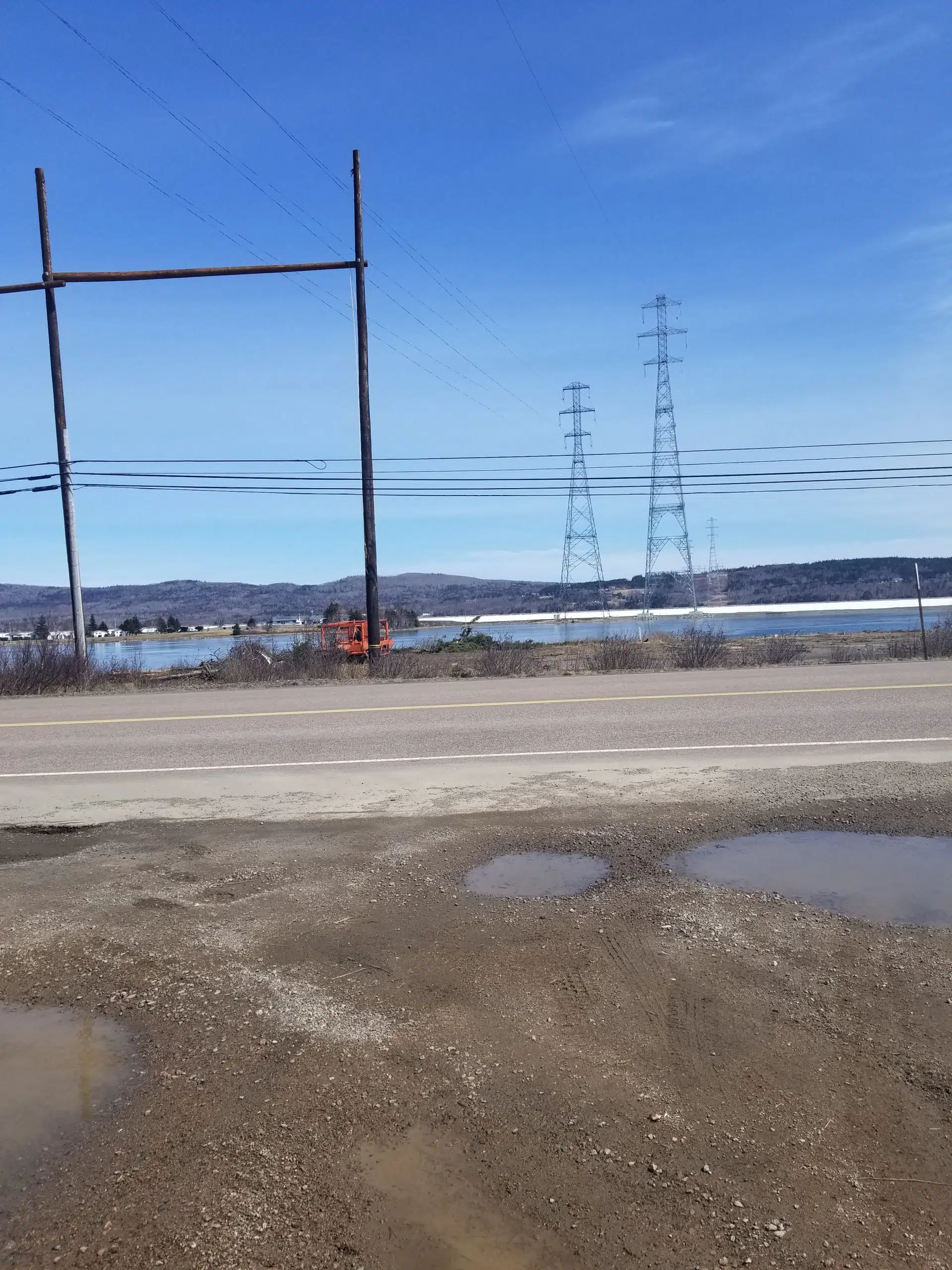 Officials with Nova Scotia Power say work across the Strait of Canso is progressing following a couple of delays.
Work was put on hold when a pilot line fell while workers were trying to pull it in December; a recent stoppage was caused by a part that needed to be ordered.
Tiffany Chase, an NSP spokesperson, says it's a very complex project- they're installing lines to the six new transmission towers across the Strait, the highest in the Atlantic region.
Chase tells The Hawk they received the new part recently, then reached an important phase of the project shortly after.
"That's called a traveller- that helps us guide the power line while we're pulling it between the towers and pulling it across the Strait," she says. "We have those in place now, and they've been working well, and a big milestone was achieved- we have the first of the six power lines now in place across the Strait."
Chase says a lot of crew members and pieces of equipment are needed in a project of this magnitude, including cranes, bucket trucks, a helicopter and employees in many areas, including boats.
She says it's full steam ahead at this point.
"Now that we have the first line in place, all the guide lines will be helping us to continue to install the remaining five power lines," she says. "Work is progressing and we expect them to continue to be working there for the next several weeks."
Chase says the lines and equipment will undergo testing before they're connected.
She says brief land and marine traffic delays are possible, but it's a safety precaution.